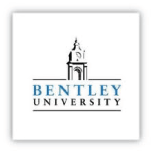 On October 1, 2010, Bentley University successfully implemented Awareity's award‐winning MOAT
(Managed Ongoing Awareness and Trust) tools to address obligations for security awareness, risk management,
privacy, compliance and more.
As one of the nation's leading business schools, Bentley University understands the critical role of communicating
and sharing appropriate information and awareness with employees in achieving sustainable high performance.
Like other colleges and universities, Bentley is working hard to help their personnel improve efficiencies, reduce
costs and leverage limited resources. By implementing proven tools like MOAT, Bentley University is significantly
reducing administrative and operational overhead, as well as reducing expensive training related costs
immediately and ongoing.
Bentley employs more than 600 staff employees and almost 500 full and part‐time faculty members. MOAT allows
campus administrators to upload customized policies and awareness tools including training presentations, case
studies, procedures, videos, maps, spreadsheets, etc. into the secure Bentley University Awareness Vault and
share documents with appropriate personnel on an ongoing basis as updates and changes are needed.
By utilizing MOAT, all university staff better understand their individual roles, responsibilities and compliance
requirements with new and updated federal and state regulations. All customized policies, training sessions and
individual certifications are automatically tracked and documented so MOAT Administrators have easy access to
on‐demand progress reports and preparedness metrics.
Bentley University's Chief Information Security Administrator, Patty Patria said, "Bentley recently implemented
MOAT to deliver and track compliance with various institutional policies and training sessions, some of which are
required by state or federal law. Within 30 days of launch, the majority of our employees in MOAT had reviewed
and agreed to all required materials. The system was straightforward to setup and administer, and we look forward
to expanding our potential uses of MOAT."
About Awareity:
Awareity delivers MOAT and TIPS, the best anti‐mistake software for people and organizational CYA tools in the
world. Awareity is reinventing the way organizations improve awareness, ensure accountability and automate
audit‐ready documentation to address escalating fiscal challenges, regulatory obligations and global risks.
Awareity's unique tools and services help organizations/communities connect the dots more efficiently and
replace expensive and ineffective traditional methodologies. For more information visit www.awareity.com or
contact Awareity at info@awareity.com.
Contact:
Katie Weaver
402.730.0077
info@awareity.com
www.awareity.com