TIPS for Government
With serious budget concerns and substantial cutbacks, successful government agencies are proactively seeking better ways to do more with less and needing better tools to reduce, prevent and eliminate costs while improving transparency, productivity and accountability. Awareity's proven solutions help Government agencies improve ongoing efficiencies.
TIPS is an innovative platform of web-based tools designed to empower employees confidentially and anonymously report potentially harmful safety concerns, including weapons, drug/alcohol use, harassment or intimidation, vandalism, physical/sexual assaults, threats of violence, suicide risk, abuse and others. Once reports are made, TIPS provides a central and secure system for administrators (HR, mental health, law enforcement, etc.) to proactively investigate the concern, objectively assess the situation, track and document all actions taken and monitor individuals with ongoing follow-ups and reminders.
TIPS is not just an incident reporting solution; TIPS is a comprehensive risk management and prevention platform that ensures all incident reports get to the right people in the right places at the right time with the right documentation so people can do the right things…right now!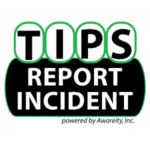 TIPS allows organizations to prevent incidents, avoid escalation of events, track trends, reduce liability, and save lives. Don't wait until the next safety incident or privacy breach; TIPS can help your administration become more aware of concerns now and ensure a safe and secure environment for all employees.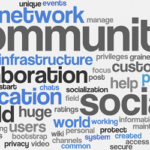 Recent lessons learned and fines issued for compliance failures and security breaches are all opportunities for your agency to proactively prepare and prevent situations from happening. Review Awareity's Government Resource Library for more information.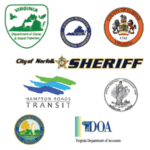 A survey of TIPS administrators revealed over 90% of incidents reported through the platform are able to be effectively investigated and resolved in a timely manner. Hear from some of our leading organizations and learn from their experiences with TIPS.
CYA and PREVENTION
Does your organization have a documented, proactive crisis communications and disaster recovery plan and trained resources? Do you need better ways to keep up with mounting regulations and documentation requirements (HIPAA, FERPA, PCI-DSS, GLBA, SEC, NIMS)? Upon an auditor's request, does your organization have documentation of all internal controls, policies, procedures and plans with respect to your regulatory obligations? Have all employees, contractors and temporary employees acknowledged acceptable usage, employment, discrimination, harassment and other human resources obligations to help prevent law suits and fines? Does your organization have a confidential online reporting system so employees can quickly and easily report workplace violence, suspicious incidents, threats and risks?