About Awareity
---
We believe in making the world safer by questioning status quo thinking
and giving Good People the advantage over evil doers.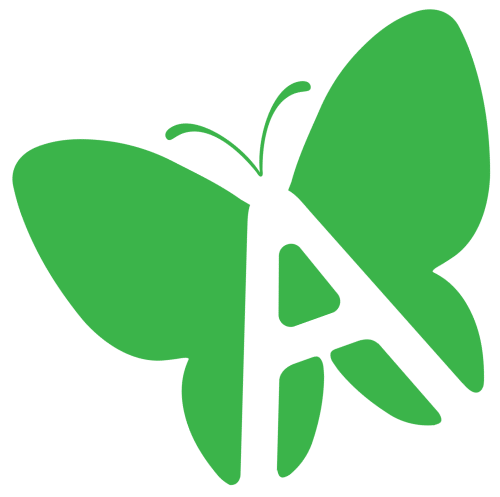 At Awareity, we are on a mission to prevent incidents and make the world safer with a Butterfly, knowledge, action, and helping clients connect the dots. We do this by providing valuable consulting, education, and a platform of tools to achieve community-wide prevention.
We believe the world can be a safer place if we give Good People the advantage over evil doers. This advantage requires questioning status quo thinking and looking at things differently on purpose. We value knowledge-driven actions which is why we do extensive research and listen, then we design and deliver the best strategies, tools, and support possible to make sure our clients and their communities are doing the right things to not just feel safer, but be safer. We've seen world-changing results start with a single piece of the puzzle (Awareity Butterfly Effect), are you ready to do your part in changing the world forever?
---
Awareity's History
1999-2001: The events of Columbine and 9-11 set in motion Awareity's research into post-event reports.
2008: Awareity's research led to the initial development of the next generation Prevention & Connecting the Dots Platform
2011: Awareity partners with its first clients who are looking to be true industry leaders in their prevention efforts. Their testing and pilot programs help to fine-tune the functionality even further.
2012: Awareity implemented the first official Prevention & Connecting the Dots Platform, and impressive results were achieved within the first two weeks!
2016: Awareity implemented the first Community-wide Platform, connecting 4 school districts, 2 higher education institutions, the County Sheriff's office, other local law enforcement offices, the Juvenile Justice Center, the County Attorney's Office, and many community resources within a single Platform. The results were impressive with 100 new red flags reported in the first 70 days which led to suicide interventions, an arrest of a fugitive, and various other successes.
2018: Department of Homeland Security, US Secret Service, Federal Commission on School Safety, and The Joint Commission all released guidance that validated exactly what Awareity's Community-wide Connecting the Dots Platform started delivering in 2012, and continues to deliver today, with thousands of prevention successes that are saving lives, reputations, and bottom lines every day.
2019: Awareity's Community-wide Connecting the Dots Platform has received many awards, recognitions, and successes since it's launch in 2012. In 2019, it was awarded the 2019 SSI MVP Award as well as featured in a case study for Security Awareness Magazine from ASIS.
---
The Awareity Team
We get asked about the Awareity Team quite a bit, so here's a little more about us.
Support Team
Not to toot our own horn too much, but we think we've got some of the best support team members of any support team, and the best part, they are actually humans! No recordings or automated systems here. When you email our Support group, know that a real team of humans will review your request and do their absolute best to make sure your issue gets solved and your questions get answered.
Implementation Team
Your organization is unique, we get that, which is why our Implementation Team never looks at two organizations the same way. They strive to highlight what's unique about your organization in order to customize the Platform to meet your needs because our goal is always to make your organization the safest one in your community!
Marketing Team
We value our clients' privacy which is why our Marketing Team doesn't talk too much about specific clients, however, we love talking about both the research and successes in general! Without these guys, we wouldn't be able to share nearly as much with you all about the research and successes or bring you the valuable content seen throughout our website.
Development Team
What's a software company without a Development Team? Ours is all handled in-house, which means we know the people caring for your sensitive data and they treat it like their own. Plus, by keeping things in-house, we're able to respond more quickly to client requests and concerns, so it's a win for everyone!
---
If you're tired of relying only on status quo solutions (security awareness training, cyber awareness training, incident tracking, incident management, etc.) and want to PREVENT incidents then Rick Shaw and Awareity want to talk to you so we can make the world safer, together.