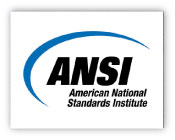 ASIS/SHRM WVPI.1-2011
Violence in the workplace represents one of the most challenging security and personnel safety problems that organizations can face today.
This standard establishes policies, processes, and protocols that organizations can adopt to identify and prevent threatening behavior and violence affecting the workplace, and to better address and resolve threats and violence that have occurred. The standard also describes the implementation of a workplace violence prevention and intervention program, as well as protocols for effective incident management and resolution.
For an overview of how Awareity's award-winning TIPS Prevention Platform is helping organizations implement the Standard's requirements, click here.