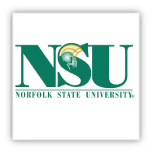 Colleges and Universities are facing mounting challenges with budgets, oversight, safety and student
achievement, and it can be difficult to manage reputations with students, faculty members, staff, administrators,
third‐parties, media, etc. Campus obligations are overwhelming, so coordinating with all appropriate stakeholders
in these times requires more innovative and more efficient approaches than traditional methodologies can deliver.
Because improving efficiencies campus‐wide is critical, Norfolk State University (NSU) upgraded to Awareity's
Enhanced MOAT platform giving NSU administrators access to numerous innovative and advanced features. For
example, the Enhanced Awareness Vault enables all university personnel and third‐parties (faculty, adjuncts,
employees, supervisors, contractors, etc.) to have anytime access to their individual roles and responsibilities and helps them comply with new and updated regulations, like ISO 27001, PCI, ARMICS, Clery Act, Title IX, etc. MOAT
provides the fastest and easiest way to implement customized and organization‐specific training, plans, policies
and procedures with individual‐level reporting and on‐demand legal‐ready and audit‐ready documentation.
The Enhanced MOAT platform allows NSU to reduce costs, reduce resources and reduce lost productivity, and
securely share documents with the right personnel as updates and changes are needed. The Enhanced MOAT
platform also includes free awareness training for FERPA, HIPAA/HITECH and PCI‐DSS regulations that can be easily
customized by NSU to meet their needs.
Safety is on the minds of administration, faculty and staff, as well as students and their families. The Enhanced
Vault also equips NSU with Awareity's award‐winning TIPS platform (Threat Assessment, Incident Management
and Prevention Services). TIPS empowers university personnel, students and third‐parties to confidentially report
incidents (discrimination, harassment, sexual assault, workplace violence, information security, employment
issues, ethical issues, threats, suspicious incidents, student athlete issues, etc.). TIPS automatically notifies all appropriate Threat Assessment Team members and tracks team member actions, at‐risk individuals and more.
"We are always looking for innovative campus‐wide solutions to help NSU streamline operations, more cost effectively utilize our resources and eliminate gaps and silos," says Andrea DiFabio, NSU. "MOAT is helping us
reduce paper costs, training cots, administrative costs and support costs across departments and equip our
personnel with the tools they need to improve efficiencies and make better decisions."
About Awareity:
Awareity delivers MOAT and TIPS, award‐winning innovative and proven web‐based platforms empowering
organizations and communities to connect the dots more effectively, while also significantly reducing costs,
eliminating duplicated costs across silos and preventing expensive and embarrassing incidents. Awareity's clients
experience significant improvements in risk mitigation and ensuring situational and organization‐specific
awareness. Awareity's platforms deliver individual‐level accountability and audit‐ready and legal‐ready
documentation to keep pace with escalating challenges, limited budgets, regulatory obligations, legal defensibility,
security, privacy and safety obligations. For more information visit www.awareity.com or www.tipsprevent.com or
contact Awareity at info@awareity.com.
Contact:
Katie Johnson
402.730.0077
info@awareity.com
www.awareity.com
###