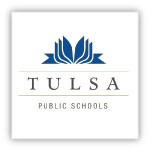 TULSA, Okla. – Tulsa Public Schools, as an outgrowth of its anti-bullying efforts, is launching a new online tool that will encourage students, teachers, staff and others in the Tulsa community to confidentially report bullying or other potentially harmful incidents.
The district plans to go "live" with TIPS (Threat Assessment, Incident Management and Prevention Services) in January 2012, with a link from the TPS website at www.tulsaschools.org. In addition to bullying and cyber-bullying, TIPS also allows for the anonymous reporting of weapons possession, drug/alcohol use, harassment or intimidation, school vandalism, physical assault, threats of violence, suicide risk, abuse or neglect and other incidents.
TIPS, a system developed by Awareity, was purchased with a nearly $22,000 grant provided by a private donor group.
"At Tulsa Public Schools, we know that learning and high student achievement is only going to be accomplished in an environment that is safe for our students," said Dr. Keith Ballard, superintendent. "Our teachers and staff are ever vigilant, but you can't prevent situations you don't know about. TIPS will provide us with one more way for students, teachers, parents and members of the community to alert us to potential problems – either inside or outside our schools. Then we can be proactive and intervene appropriately, whether it's suspected bullying, harassment or fear that a student might take their own life. We care deeply about providing the safest possible environment for our children."
With easy online access on the TPS website, TIPS makes anonymous reporting easy. Users select from drop-down menus that allow them to identify the school and to select from the various types of incidents, date/time, identities of the person or persons being reported, and any victims or potential victims, along with a description.
TPS has designated teams at each school and the district office to be automatically notified of certain types of reports. The system allows team members to create a record of recommendations and actions taken, keeping track of which members view and add to the record and notifying members of new information. Staff can set automatic reminders that notify them if it's time to check in with a student who has been recently victimized or other items earmarked for follow-up.
Threat assessment teams include school counselors, the principal and other administrators, as well as TPS police and local law enforcement and other valuable resources.
"Given the size of the Tulsa metro area and the number of neighboring school districts, there is the potential for some of this reporting activity to cross school boundaries," said Rick Shaw, CEO and president of Awareity, the company developed TIPS. "We are hopeful that other districts will come on board so we can have the strongest impact possible on making Tulsa schools even safer than they are today."
To view the district's harassment, intimidation and bullying policy, visit the "Administration" tab on the TPS website at www.tulsaschools.org and select "Policies." In the search box, enter "2119" and the full policy will be displayed.
Please visit the TPS website at www.tulsaschools.org for additional information and updates.
# # #
Note: Rick Shaw, CEO and president of Awareity, will be in Tulsa on Dec. 19 and 20 to conduct training for TPS staff. For interviews, contact 918-746-6898 or paynech@tulsaschools.org.