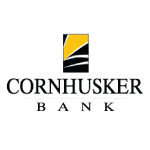 Financial institutions and their customers continue to be defrauded by increased incidents of account takeover, ACH and wire fraud incidents that have led to the theft of millions of dollars. These incidents have led to a series of lawsuits between banks and customers, and they were a key reason for the release of the updated FFIEC Authentication Guidance. So, how can institutions meet new requirements and improve their abilities to prevent fraud and detect and respond to suspicious activities?
A pioneering institution in Nebraska, Cornhusker Bank, is leading the way with an innovative incident management software platform from Awareity called TIPS. TIPS allows all bank employees (and third-parties) to securely report check fraud, ACH fraud, wire fraud, suspicious activities, etc., as well as incidents for HR, Safety, Security, Teller concerns, potential Robberies, and more.
Cornhusker Bank has been utilizing Awareity's MOAT software platform for 6 years to share all new and updated bank policies, guidelines, best practices for protecting account information, training programs, etc. with their employees and provide audit-ready documentation that all employees have read and acknowledged their requirements for FFIEC, BSA, FDIC, PCI, etc. MOAT requires all users to read and acknowledge the updated information; providing the bank and its employees with ongoing security, awareness and accountability.
After several phishing and ACH fraud attempts, Cornhusker Bank's management staff realized they needed a better way to allow their employees (tellers, officers, board members, and even customers) to report suspicious transactions, activities, etc. TIPS is an enhanced add-in to MOAT and allows all individuals, with a click of a button online, to report incidents directly to the key management team who can then review the report details, investigate concerns and determine the appropriate level of response. TIPS also provides a comprehensive framework that allows team members to communicate their actions, attach supporting documents, set follow-up reminders and assign to internal teams (legal, security, etc.) as needed.
With limited budgets and escalating obligations, we needed to find tools to help us eliminate expensive training and administrative costs and really PREVENT incidents from occurring. We can't prevent what we don't know about, so TIPS is a critical step in helping make us more aware of concerns from employees, suspicious activities, customer transactions, etc." Bank President Barry Lockhard.
Cornhusker Bank is also evaluating additional tools from Awareity to address FFIEC guidance for consumer education. As a growing bank in Nebraska, Cornhusker is always looking for new ways to differentiate itself from the competition and provide extra value and advantages to its consumers and corporate accounts.
About Awareity:
Awareity helps leading organizations prevent the preventable and transform the status quo. Awareity is reinventing the way schools improve safety and helping organizations prevent regulatory failures, compliance fines, lawsuits, privacy breaches, safety disconnects, operational challenges, ethical lapses, incident reporting failures, workplace violence and more. Awareity offers an innovative and cost-effective platform to connect the dots, eliminate embarrassing gaps and realize a better bottom line. For more information visit www.awareity.com or contact Awareity at info@awareity.com.
Contact:
Katie Johnson
402.730.0077
info@awareity.com
www.awareity.com
###