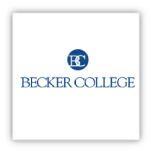 Becker College has implemented MOAT, an innovative risk management software platform from Awareity, to more
effectively communicate all policies, procedures, training, etc. with faculty and staff and ensure ongoing
compliance.
With campuses in Worcester and Leicester, Massachusetts, Becker College serves nearly 1,800 students and is
always looking for innovative and cost‐effective solutions to address campus needs. MOAT allows Becker
administrators to improve campus‐wide efficiencies with a comprehensive suite of web‐based tools. The MOAT
Awareness Vault enables all college faculty and staff to have on‐demand access to their individual roles and
responsibilities and helps them comply with new and updated regulations, like HIPAA, FERPA, PCI‐DSS, state data
breach regulations, etc. MOAT provides the fastest and easiest way to implement customized and organization-specific training, plans, policies and procedures with individual‐level reporting and legal‐ready documentation.
"MOAT provides us with real‐time reporting and documentation to see who has read or not read college IT and HR
policies and procedures and eliminates the need for expensive paper‐based employee handbooks and time
consuming e‐mail tracking," said Patty Patria, Becker College CIO. "With the MOAT tool, now we can easily
communicate with personnel throughout the year and keep track of employee acknowledgements for compliance,
end‐of‐year examinations, audits, etc."
Becker College also has access to Awareity's training library and can take advantage of up‐to‐date Modules
covering topics like Security Awareness, HIPAA, FERPA and PCI‐DSS. MOAT also provides Becker access to
Awareity's award‐winning TIPS platform (Threat Assessment, Incident Management and Prevention Services).
TIPS empowers college personnel, students and third‐parties to confidentially report suspicious activities and
incidents (discrimination, harassment, sexual assault, violence, information security, ethical issues, threats,
suspicious incidents, etc.). TIPS automatically notifies appropriate Threat Assessment members and tracks team
actions, at‐risk individuals and more.
"MOAT/TIPS is helping campus leaders reduce the time spent on general training, documentation, printing, filing,
etc. and instead focus on what is important – providing a safe and supportive learning environment for all students, staff and community," said Rick Shaw, CEO and President of Awareity
About Awareity:
Awareity helps organizations prevent the preventable by transforming the status quo and equipping individuals to
connect‐the‐dots. Awareity is equipping organizations of all types to improve safety and prevent regulatory
failures, compliance fines, lawsuits, privacy breaches, safety disconnects, operational challenges, ethical lapses,
incident reporting failures, workplace violence and more. Awareity's award‐winning TIPS platform offers
innovative, proven and more cost‐effective ways to connect‐the‐dots, eliminate embarrassing gaps and realize a
better bottom line.
Contact:
Katie Johnson
402.730.0077
info@awareity.com
www.awareity.com
###