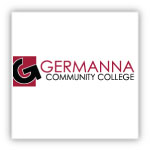 Germanna Community College has launched an online incident reporting platform called TIPS (Threat Assessment, Incident Management and Prevention Services) from Awareity, making it easy for students, faculty, staff and others on campus to confidentially report concerning behaviors or incidents.
Bullying, threats to harm, verbal abuse, harassment, assault and battery, domestic violence, weapons, harassment, suicide risks, stalking, hazing, alcohol or drug possession, theft, vandalism and suspicious activity may be reported anonymously.
"TIPS allows anyone within the college community to come forward and anonymously share information regarding concerning behaviors with us," said Germanna Dean of Student Development Pam Frederick. "The information is immediately communicated to our threat team and proactively investigated so we can prevent the situation from escalating."

If someone has information about incidents that warrant concern for the safety of students, faculty or staff, they can access TIPS from GCC's Web site at www.germanna.edu, select their Germanna location and anonymously report the information.
Once an incident is reported in TIPS, the information is immediately routed to the college's Threat Assessment Team so members can coordinate a response and ensure all actions taken are documented to meet state and federal requirements.
More than just an incident reporting form, TIPS provides threat assessment team members with a suite of tools for
investigation, coordination, communication, analysis, ongoing tracking, Clery Act reporting and more.
Thanks to an existing Virginia State Contract, TIPS also provides an Awareness & Accountability Vault that allows appropriate Germanna personnel to access guidance, policies, situational awareness and best practices to ensure responses are meeting safety, legal, regulatory and moral obligations. The Awareness Vault helps colleges and universities improve risk management. TIPS is much more effective in sharing role‐based training and procedures and can help cut costs across multiple departments for training, travel and documentation.

"It's critical for us to keep our students and staff safe and TIPS is helping ensure our training and threat assessment process is focused on ongoing prevention, not reaction," Frederick said.
The TIPS reporting link is easily accessible for students, parents, faculty and community members on the college Web site, at www.germanna.edu.
Germanna has campuses in Massaponax and at Locust Grove, centers in Culpeper County and Stafford County and offices at Central Park.
Contact:
Katie Johnson
Awareity
402.730.0077
info@awareity.com
Michael Zitz
Director or Media & Community Relations
Germanna Community College
540/846‐5163
mzbeckham@germanna.edu
###