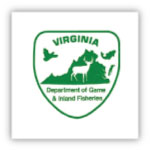 As part of a new state contract, Virginia's Department of Game and Inland Fisheries recently implemented
Awareity's web‐based MOAT platform to improve security awareness and risk management ongoing.
MOAT is a comprehensive platform of proven and award winning policy and procedure management and training
tools designed to replace expensive and ineffective status quo methodologies. The MOAT platform equips DGIF
with administrative tools for:

Annual Security Awareness Training (SEC‐501 and PCI‐DSS)

Management of role‐based training, organization‐specific policies, procedures, etc.
Real‐time documentation for organization‐wide compliance and regulatory requirements
Compliance and on‐demand reporting for audits and examinations
Ongoing reminders and notifications to staff and third‐parties
On‐demand progress reporting and employee certifications

"DGIF chose to implement MOAT as the best available, most cost‐effective and most comprehensive resource for
delivering online security awareness training, ensuring accountability with agency policies and procedures and
documenting risk management and compliance obligations. MOAT is easy to manage and we can customize it with
agency‐specific content that has annual renewal requirements," said DGIF IT Operations & Security Manager
Chandra Griffin.
The MOAT platform can be utilized by every department within DGIF to ensure customized knowledge is shared
with the right people in the right place at the right time, easily validating the cost per User. Department leaders
can utilize MOAT for updating internal controls, assigning responsibilities, communicating roles, tracking
acknowledgement, and maintaining a continuing cycle of situational awareness and accountability. During DGIF's
initial release, their Users were able to achieve a 98.5% compliance rate.
With the Enhanced Awareness Vault, DGIF also has access to Awareity's internal TIPS/incident management tools
DGIF can create customized incident reporting forms for security incidents, breaches, fraud, phishing attempts,
etc., as well as safety or employment concerns like workplace violence, threats to harm, suicide, weapons, ethics,
etc. Once an incident report is submitted, team members can proactively investigate the incident, coordinate and
document actions taken, set reminders for follow‐ups, review related reports and determine the best overall
response efforts. Comprehensive documentation provides DGIF with reporting necessary to prevent expensive
fines, lawsuits and incidents.
About Awareity:
Awareity helps leading organizations prevent the preventable and transform the status quo. Awareity is
reinventing the way organizations prevent regulatory failures, compliance fines, lawsuits, privacy breaches, safety
disconnects, operational challenges, ethical lapses, incident reporting failures, workplace violence and more.
Awareity offers an innovative and cost‐effective platform to connect the dots, eliminate embarrassing gaps and
realize a better bottom line.
Contact:
Katie Johnson
402.730.0077
info@awareity.com
www.awareity.com
###