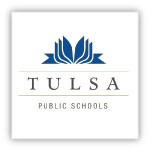 Awareity's Rick Shaw recently had the opportunity to speak with Tulsa Public Schools' Assistant Athletic Director Mick Wilson.   TPS is always looking for ways to save time and improve the way the athletic department manages their obligations and Wilson shares several tips for improving compliance and touches on hot topics like concussions, training, etc.
A quick excerpt from the interview is below.  To hear the full 15 minute segment, click here.
How is TIPS improving the way you make coaches aware of new information and training?
The biggest thing we have been able to do so far is really to get the information out to people.  People can login and access information, policies, handbooks and materials that need to be in front of them, including some video links so our coaches can login and look at everything.  In Tulsa Public Schools, we deal with 400-500 coaches throughout the district – it is difficult to get everyone in one room, we try to do that once a year.   We teach them how to login and access information through the year.  
We were also able to develop a compliance test.  Gil and I both spent time at the NCAA level.  Many conferences require you to complete a NCAA test to make sure coaches know the rules regarding recruiting.  We are doing the same thing here, requiring coaches to not only review information, but to pass an exam through the Vault.   You are seeing a lot of states requiring schools to have concussion policies, heat prevention guidelines, etc. and you can do that all with TIPS; it has been real helpful for us.
How are you ensuring compliance with the OSSAA policies and rules?
When we started this, we really liked the idea wanted to do it.  We wanted to be the first school district in the state to require our coaches to pass a compliance test.  When we were developing, we worked closely with OSSAA to develop the test, get their interpretations, review questions back and forth.  Now with concussions being a major area of emphasis with the national association, the governing body for all high school athletics, NHHS, coaches are required to watch the education video yearly.  This year, the heat is also a big concern with record temperatures; that information must be disseminated to all coaches (required by manual and state activities association).  Rather than having someone sign off on a sheet of paper or getting everyone together, we can use Awareity to login, document time/date they accessed it, if they have an active certificate, etc.  From a legal standpoint, they are now responsible for agreeing to the policy and they can pass that information along to their students.  This is an annual requirement and they can easily login and meet those requirements. 
We have also talked about putting our coaches manual online for them to login and review and also have that information there to review as needed.   May also include things like recruiting, physicals, consent forms, etc.   We have also included the National Association's Coaches Code of Conduct that has been adopted nationwide.  We have also talked about tying in our transportation requests down the road.