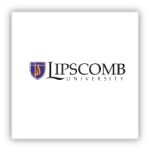 Lipscomb University has launched a new anonymous reporting and prevention platform called TIPS (Threat Assessment,
Incident Management and Prevention Services), allowing students, faculty, staff and others from the campus community to confidentially report potentially harmful incidents or concerning behaviors. A private, Christian college in Nashville, TN,
Lipscomb University, is dedicated to providing a safe and secure learning environment and protecting all students, faculty, staff and guests on campus. TIPS is an award‐winning suite of web‐based tools developed by the privately held organization Awareity, empowering individuals to anonymously report suspicious activities involving assault, weapons, illegal drug/alcohol use, harassment or intimidation, hazing, vandalism, threats of violence, suicide risk, sexual harassment, abuse, workplace safety and other incidents.
If someone is aware of conditions that adversely affect either the Lipscomb University Campus or the Lipscomb Academy campus, or has information warranting concern for the safety of students, faculty or staff, they can access the TIPS REPORT INCIDENT button from Lipscomb's website, select their campus location and anonymously or confidentially report the information. Lipscomb encourages student and staff to report all types of information, whether it is an off‐handed remark made by a student in class, a suspicious individual hanging around outside a building, or if something just doesn't feel right. Reporters can also upload pictures if they have photos taken on their smartphone or other, to back up the report details. A situation may be investigated and found to be nothing, or you could potentially help prevent a tragic or dangerous incident.
"Recent campus and school tragedies, shootings, suicides, etc. always reveal red flags and warning signs that were known before the aggressor or victim acted. At Lipscomb, we want to use TIPS to really focus on prevention and ensure we are taking proactive actions to ensure the safety of our campus community," shared Kathy Hargis, Director of Risk Management.
Once a report had been submitted, all members of the University's Safety Team are immediately notified so they can begin an investigation and determine the appropriate actions and steps for intervention. Any comments or steps taken are shared with all team members, coordinating efforts and eliminating the need for in‐person meetings, e‐mail strings, phone calls, etc.
All reports are thoroughly investigated and referred to law enforcement when necessary or mandated. TIPS make it easy for Safety team members to coordinate actions during investigation, intervention, prevention and response and ensure legal compliance with state and federal requirements. Team members can also quickly evaluate incidents and determine if they fit into one of the 14 Clery Act categories, required to be reported publicly.
The TIPS incident report web link is located at http://www.lipscomb.edu.
Contact:
Katie Johnson
402.730.0077
info@awareity.com
www.tipsprevent.com
###