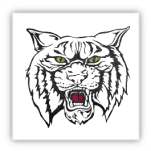 As tragic stories of bullying, suicide and violence continue to circulate throughout our nation's school systems, Logan‐ Rogersville Public Schools in Missouri is taking action.
Officer Mark Hall, Director of Safety & Security with the Logan‐Rogersville School Police, worked diligently over the last year to research incident reporting and risk management systems. He applied for and won grant funding to implement the award-winning TIPS platform in the Logan‐Rogersville School District.
Students are often hesitant to talk to their parents or the school SRO because they don't want to get someone in trouble or involve themselves in a situation. TIPS allows these students to come forward confidentially to help identify red flags and warning signs of trouble. Students (and parents, staff, teachers, community members, etc.) can now easily and anonymously share information regarding bullying, cyber bullying, weapons, threats to harm, suicide, neglect, drugs/alcohol, weapons or other behaviors warranting concern.
How it works: whether you witnessed a bullying incident on the bus, heard a rumor about a student at another school making threats, or have concerns about one of your classmates, click on the TIPS REPORT INCIDENT button on the district website ‐ You don't have to provide your name, just share the information you have, upload any evidence if available, and submit!
When a report is submitted, the principal and assistant principal, as well as Officer Hall, are instantly notified and can review the details to coordinate and formulate an appropriate response. TIPS provides team members with the tools to track all actions taken and set reminders, as well as review past and related reports, helping ensure no student concern slips through the cracks.
"How can we prevent things we don't know about? TIPS will help our schools and staff ensure we are doing all that we can to prevent incidents and protect our students," said Officer Hall.
The platform is especially useful in helping to prevent potential school tragedies and teen suicides. Prior to these tragedies, there are warning signs, unusual behaviors or plans being made. Now at‐risk individuals can get the help they need and anyone with knowledge about a potential incident can anonymously report what they know so the school community can work together to help ensure a safe and secure learning environment for all.
About Awareity:
Awareity helps leading organizations prevent the preventable and transform the status quo. Awareity is reinventing the way schools and organizations of all types improve safety, prevent regulatory failures, compliance fines, lawsuits, privacy breaches, safety disconnects, operational challenges, ethical lapses, incident reporting failures, workplace violence and more. Awareity offers an innovative and cost‐effective prevention platform to connect the dots, eliminate embarrassing gaps and realize a better bottom line.
Contact:
Katie Johnson
Client Services, Awareity
402.730.0077
info@awareity.com
www.awareity.com
###