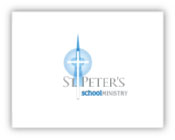 St. Peter's Lutheran School in Columbus, Indiana, has implemented a web‐based anonymous incident reporting and prevention platform called TIPS to help maintain a safe environment for the members of their congregation and surrounding community.
St. Peter's Lutheran is committed to providing a safe and secure school for all students and staff. Awareity's TIPS is an award‐winning online tool for incident reporting, incident tracking, investigations, training, documentation and more. TIPS empowers students, parents, employees, administrators, staff and community members to be heard and to anonymously report warning signs and concerning behaviors. The goal of TIPS is PREVENTION and to help identify red flags before an incident occurs or escalates into tragedy.
TIPS provides students a safe option to share their concerns without fear of retaliation or punishment. "Do students know things we don't? Absolutely. With TIPS, we hope to empower all students, staff, employees, congregation members, etc. to come forward with any information or concerns. We can work together to build a safer school," says Principal Scott Schumacher.
By accessing the REPORT INCIDENT button on the St. Peter's Lutheran School web site, individuals can easily share
reports involving bullying, threats to harm, suicide concerns, accidents, health risks, truancy, child protection or custody issues. When a report comes in, the appropriate team is immediately notified. TIPS helps coordinate school administrators, principals, school nurse personnel and counselors and ensures action is taken on all reports in a timely and consistent manner.
With comprehensive tools help keep track of all actions taken, investigation steps, parent follow‐up, threat assessments and more, TIPS helps schools implement consistent processes for evaluating and assessing threats and makes administrators more accountable to responding to their students and their families.
About Awareity:
Awareity helps leading organizations prevent the preventable and transform the status quo. Awareity is
reinventing the way schools improve safety and helping organizations prevent regulatory failures, compliance
fines, lawsuits, privacy breaches, safety disconnects, operational challenges, ethical lapses, incident reporting
failures, workplace violence and more. Awareity offers an innovative and cost‐effective prevention platform to
connect the dots, eliminate embarrassing gaps and realize a better bottom line. For more information visit
www.awareity.com or contact Awareity at info@awareity.com.
Contact:
Katie Weaver
402.730.0077
info@awareity.com
www.awareity.com
###