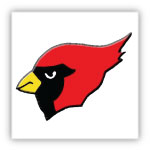 Stories of violence, weapons, abuse, self‐harm and bullying are being reported in school systems nationwide. A small rural school in Oklahoma is taking a proactive stance by establishing a school‐wide prevention program. Turpin School recently selected Awareity's TIPS platform to help keep their students safe.
TIPS, an award‐winning web‐based software tool, empowers students (and parents, staff, teachers, and community members) to anonymously report Bullying, Cyber Bullying, Drugs/Alcohol, Weapons, Vandalism, Suspected Abuse, Threats of Violence and Bus Incidents.
When a report is submitted via the TIPS REPORT INCIDENT button on the Turpin School web site, all team members (principals and superintendent) are instantly notified and can review the details to coordinate and formulate an appropriate response. By gathering all information in one central location, TIPS saves administrators valuable resources by eliminating time spent reviewing e‐mails, tracking down files and notes, and coordinating meetings. TIPS provides team members with the tools to track all actions taken and set reminders, as well as review past and related reports, making them more efficient and accountable to their students and their families.
"TIPS will help us ensure no students fall through the cracks. We don't want to just punish a student and move on. Let's investigate, get to the bottom of the issue and prevent its recurrence." says Bret Rider, Superintendent of Turpin Schools. "What makes the TIPS platform so effective is that it encourages all members of the campus community to get involved in school safety, including parents. As most school administrators know, communication is so important. TIPS is helping our school identify at‐risk students and put together proactive intervention strategies as a team."
Recent statistics from Awareity's 2013 Student Safety Report show over 85% of students witness or experience bullying at school and 37% of students know of an individual who may pose a risk to their school.
Kids want to feel safe. Walking into the school office to report another student or dropping a complaint in a box
comes with the fear of possible retaliation or making a situation worse. TIPS equips students with the ability to report concerns anonymously and from the privacy of their PC or phone. And because the appropriate school officials are notified instantly and now have the tools and clearly defined procedures to assess threats and coordinate actions, immediate steps can be taken to investigate and prevent the situation from escalating," says Awareity's CEO and Founder, Rick Shaw, "TIPS eliminates the dangerous disconnect often seen between students and school officials."
In Oklahoma, Turpin joins Oklahoma City Public Schools and Tulsa Public Schools in using TIPS, as well as schools in 13 other states and Canada.
About Awareity:
Awareity helps leading schools and organizations prevent the preventable and transform the status quo. Awareity
is reinventing the tools schools and organizations use to improve student/employee safety, while proactively
preventing regulatory failures, compliance fines, lawsuits, privacy breaches, accountability lapses, incident
reporting failures, workplace violence and more. Awareity offers an innovative and cost‐effective prevention
platform, equipping organizations with the right tools for anonymous incident reporting, threat assessment,
behavior analysis, interventions, training, documentation and more. For more information about TIPS visit
www.awareity.com or contact Awareity at info@awareity.com.
Contact:
Katie Johnson
402.730.0077
info@awareity.com
www.awareity.com
###