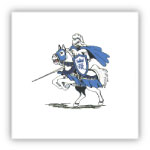 Students today face ongoing challenges with bullying, weapons, drugs/alcohol, violence and more. Often, disconnects between youth and school administrators cause many of these issues to slip through the cracks. Twin Rivers School District in Broseley, MO is focusing on prevention and giving their students a secure way to share their concerns.
Twin Rivers has implemented Awareity's proven and multi-award-winning TIPS (Threat assessment, Incident management & Prevention Services) prevention platform to help improve student/staff communications and improve overall school safety. TIPS is an innovative solution equipping students, teachers, staff, parents and community members to anonymously report bullying, cyber bullying, weapons, abuse, vandalism, suicide risks and other concerning behaviors that may have a negative effect on the school's learning environment.
According to Christina Miller, a high school counselor for Twin Rivers, "Although we are a small district, our teachers and staff are busy, and need to focus on the primary goal of academic achievement, not behavioral issues and safety concerns. TIPS allows us to immediately handle small situations when they start, whether that be comments made on Facebook or small disagreements between students, and will save us a lot of time and pain dealing with bigger issues that are allowed to escalate. TIPS automates and improves the way our school can proactively identify, respond and address student safety issues before they turn into tragedy."
How it works: if you are worried about friends, students or others or witness concerning behaviors, simply go to the Twin Rivers School website and click on the TIPS REPORT INCIDENT button. Select the appropriate incident type, share the necessary details and SUBMIT. TIPS can also be used to report acts of kindness/Hero reports and for ongoing school climate surveys.
Once an incident report is made, the principal and designated staff members are immediately notified and can securely review the report details to begin coordinating an appropriate assessment and response. TIPS provides all team members with the right tools to track and document the actions taken, see related reports, set automated reminders, review past reports, check school policy, and connect the right dots so no students or incidents are overlooked.
"Our school participated in a student survey following the Stand for the Silent anti-bullying presentation and it was clear our students were asking for solutions. TIPS was a perfect fit for our school community, and the customization capabilities allow us to really make it our own and reach our students in a whole new way," says Miller.
The TIPS platform is being utilized in over 400 schools across the nation and has empowered schools to intervene and prevent multiple suicides, bullying escalations and active shooter attacks. TIPS is the only comprehensive reporting solution available that also includes tools for threat assessment and ongoing training and policy acknowledgement.
About Awareity:
Awareity is reinventing the way schools and organizations of all types improve safety, prevent regulatory failures, compliance fines, lawsuits, privacy breaches, safety disconnects, operational challenges, ethical lapses, incident reporting failures, workplace violence and more. Awareity offers an innovative and cost-effective prevention platform to connect the dots, eliminate embarrassing gaps and realize a better bottom line.
Contact:
Katie Johnson
402.730.0077
info@awareity.com
www.awareity.com
###