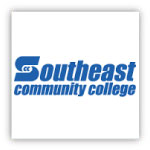 Southeast Community College (SCC) has launched Awareity's anonymous reporting and prevention platform, TIPS (Threat Assessment, Incident Management and Prevention Services), allowing the campus community to confidentially report potentially harmful incidents, accidents or concerning behaviors and ensuring the appropriate campus personnel take immediate action.
If someone is aware of conditions that adversely affect an SCC campus or has information warranting concern for the safety of students, faculty or staff, they can now easily access the TIPS REPORT INCIDENT button from SCC's website.
SCC encourages students and staff to report all types of information, whether it is an off-handed remark made by a student in class, a suspicious individual hanging around outside a building, or if something just doesn't feel right. Reporters can choose from several incident types including personal safety and security, alcohol/drugs, stalking, suicide/self-harm, discrimination, academic dishonesty, disruptive behavior, sexual misconduct, vandalism, weapons, theft, or employment concern. Reporters can also upload pictures if they have photos taken on their smartphone or other, to back up the report details. All situations will be investigated.
"Sexual misconduct, acts of intolerance, campus violence – there are almost always pre-incident indicators. Why react, when we can prevent? At SCC, we want to use TIPS to focus on prevention and continue SCC's efforts to develop and manage a safe and welcoming campus environment," shared Barry Masin, assistant campus director for SCC's Lincoln Campus.
Once a report has been submitted, the appropriate personnel on each of the SCC campuses are immediately notified so they can review and determine the appropriate actions and steps for intervention. Using TIPS, all reports and behaviors are thoroughly investigated, assessed, and referred to law enforcement when necessary or mandated. The web-based platform make it easy for Security and Threat Assessment Team members to effectively coordinate and document all actions taken during investigation, intervention, prevention and response, and ensure legal compliance with state and federal requirements. All SCC campuses in Lincoln, Milford and Beatrice are participating and the appropriate staff at each campus will be notified based on whether the incident has occurred within a residence building, on-campus or off-campus. SCC is also utilizing TIPS to report and track all internal security officer reports and case documentation.
"TIPS is providing our team an efficient way to communicate across our campuses and ensure all appropriate parties are involved and can coordinate appropriate intervention strategies. Before TIPS we were relying on e-mails, phone calls and spreadsheets, with TIPS all information is located in one central secure platform and we can more effectively connect the dots."
TIPS was made available to SCC students in July and has already been utilized by a number of students, staff and faculty to help share valuable information. The TIPS incident report web link is located at www.southeast.edu.
TIPS is not a 911 or emergency reporting site. Reports submitted through this service may not receive an immediate response. If you are seeing an incident in progress, or have been a victim of a safety or security incident, call 911 immediately.
Contact:
Katie Johnson
402.730.0077
info@awareity.com
www.awareity.com
###