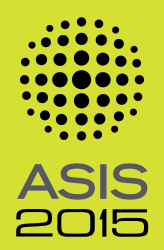 Are you attending ASIS 2015 in Anaheim this year?
Are you concerned about Student Safety? Social media seems to be a big challenge for every school, as well as violence, sexual misconduct, depression, bullying and numerous other incidents that can make your school's learning environment difficult for everyone. Administrators know the gaps can get you, so how do you eliminate these potential risks and liabilities? Students, faculty, staff, parents and community members all know things you don't…
You can maximize your ROI and ROP (Return on Prevention) by attending one of the intensive pre-session programs on Sunday, September 27th. Awareity's founder and CEO Rick Shaw, along with Jason Destein of Securable Consulting, will be presenting: A Real-World Look at How to Assess Violence and Aggression Behaviors in At-Risk Individuals, as part of the full day session below. To learn how you can improve Student Safety and proactively prevent incidents and tragedies for your entire school community, don't miss the opportunity to hear Rick Shaw share how threat assessment and prevention efforts (rather than reactive) can make all the difference.
Developing a School Security and Safety Plan for the Next Five Years
Sunday, September 27 8:00 am – 5:00 pm
Hardly a day goes by when we don't hear a news story about an incident that has happened in our schools. These incidents may range from a school bus accident to a student committed suicide, or from a sexual assault to a death in connection with a hazing. This program offers solutions to these and other issues and will address best practices for a school environment and provide guidance on how to design a five-year plan. Topics include: Risk & Risk Assessment, Violent & Aggressive Behavior, Active Shooter Program, Emergency Planning, Access Control, and How Technology can help your school create a safe environment for all.
To register, click here. If you are unable to attend the conference, but would like more information regarding the presentations or Awareity's services for schools, please visit www.awareity.com or contact info@awareity.com.