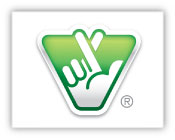 I know I am biased, but I am excited to share this recent interview with one of my favorite MOAT Administrators! Amy Roper is the Policy and Content Administrator and Legal Liaison for Virginia Lottery and has really taken advantage of the system in a big way to ensure policy compliance and accountability for all agency employees.
As a state agency, Virginia Lottery has to maintain compliance with a continuous list of requirements and regulations. The agency is able to utilize the existing Virginia State Contract for MOAT and automate a lot of daily efforts spent tracking and documenting employee acknowledgements and providing on-demand progress reports for audits and examinations.
An excerpt from Amy's interview is below. To listen to the full conversation, click here.


What is your position within Virginia Lottery and how have you used MOAT to help manage your (or your department's) daily responsibilities?
My role is to support our general counsel and our executive general director with respect to all agency documents that require employee acknowledgment. With all of our policies, we use MOAT to track those documents and share anything new, for example any new procedure documents that need to be rolled out. We track employee acknowledgements through MOAT. The VAULT makes it very easy to manage these documents. Very user friendly.

Outside of your general Information Security and HR policies and procedures, what other sort of agency-specific information are you sharing through the Awareness and Accountability Vault?
It is more than just HR; it is all policies and procedures that go out. There are state compliance documents that we follow and then we have our own documents that need to go out to all employees.
How has MOAT assisted with your new hire process?
When a new hires come on board, they are given the Awareity login information before they even come in. They have to complete the onboarding procedures offsite before they even access our computer system. There is a policy that they have to go through before they even begin. What is great about MOAT is that we can track what they are going through and what they have acknowledged with on-demand documentation. We want to be sure that if they have a question about any compliance issues before they start we can address this immediately.

How has MOAT helped you save time and/or resources in regards to compliance efforts, documentation audits, examinations, etc.?

That is amazing. We have an internal audit department that has an account in MOAT, so they can go in at any moment and audit. We also have our auditor of public accounts, and they have an account that they can login for themselves through their specific account and see who has gone through what documents and what has been completed and not completed. They are always looking for documentation of reports being read, and with MOAT it is all in one place. It saves a lot of time.
What would you say is the most valuable benefit to using a platform like MOAT?

Very important is the availability of the tracking. If there is a dispute or something in the system we can go back and see employee X acknowledged policy Y on date Z. We can go back and see what they were aware of at what time. Having this database is essential to use, the accountability of who and when is very important. It is a benefit to us. We require it once a year to go through every established document. And sometimes something changes mid-cycle and we roll it out and they have to acknowledge it at that time as well. Another feature we like is that we can set up the departments/groups for our agency and send out a policy to just certain groups. Being a government agency, we need to be sure that everyone is on the same page.
Any other comments/lessons learned you would like to share regarding MOAT?
The Lottery was using MOAT before I got here, but I have been here 7 years. What I would say is, utilize your representative, they have been amazing. They will set up a demonstration/webinar with you whenever you need it. With documents and requirements changing continuously and all of the reporting available, the representatives can help anytime. Leverage your representatives.