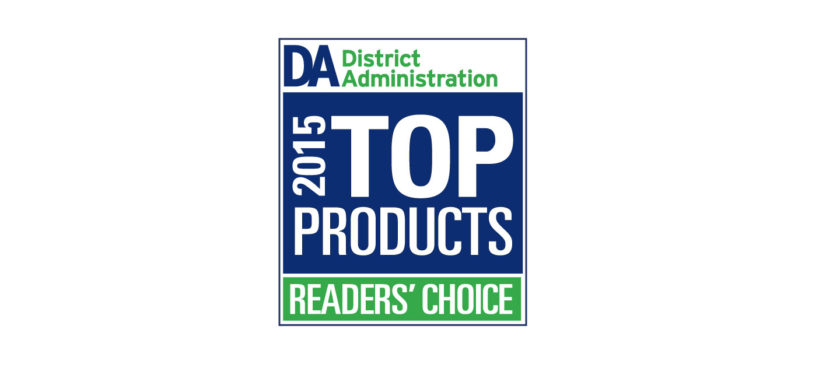 Awareity's TIPS Prevention Platform has been recognized for the third year in a row by K12 leaders who named it to District Administration magazine's "Readers' Choice Top Products for 2015."
The winners were compiled from 2,100-plus nominations from the magazine's readers over the past year. The Readers' Choice Top Products has been announced online and in the December 2015 issue of District Administration.
District Administration's Readers' Choice Top Products awards program informs superintendents and other senior school district leaders about products their colleagues around the country are using to help their districts excel in a variety of areas, such as technology, sustainability and curriculum instruction.
"We are excited to be honored yet again as a Top 100 Product by District Administration readers," said Katie Johnson, vice president of marketing and client services at Awareity. "With recent events and tragedies, student safety keeps all of us awake at night. Awareity is dedicated to helping identify proven, cost-effective prevention strategies that all schools, big or small, can implement. This award is a true testament to our product and our ongoing partnership with our clients."
"It was inspiring to learn about the products being used in today's schools and classrooms that are helping districts succeed," says JD Solomon, District Administration's editorial director. "All of our 2015 honorees should be very proud of this achievement."

Awareity's TIPS (Threat Assessment, Incident Management and Prevention Services) is an innovative platform of web-based tools designed to empower students, parents, teachers and staff to confidentially and anonymously report potentially harmful student safety concerns, including bullying, weapons, drug/alcohol use, gangs, harassment or intimidation, vandalism, physical/sexual assaults, threats of violence, suicide risk, abuse and others. Once reports are made, TIPS provides a central and secure system for school personnel to proactively investigate the concern, objectively assess the situation, track and document all actions taken and monitor students with ongoing follow-ups and reminders.
To review the Top 100 Products, click here.
About District Administration
District Administration provides K12 leaders with critical news and information for school district management, through its monthly magazine, website, e-newsletters and the District Administration Leadership Institute Superintendent Summits. For more information, visit www.DistrictAdministration.com.
About Awareity
Awareity helps organizations prevent the preventable by transforming the status quo and equipping individuals to connect-the-dots. Awareity is equipping organizations of all types to improve risk management and prevent regulatory failures, compliance fines, lawsuits, privacy breaches, safety disconnects, operational challenges, ethical lapses, incident reporting failures, workplace violence and more. Awareity's multi-award-winning TIPS platform offers innovative, proven and more cost-effective ways to connect-the-dots, eliminate embarrassing gaps and realize a better bottom line. For more information visit www.awareity.com.
Contact Information:
Katie Johnson
402.730.0077
info@awareity.com
###