2023 – NTAC VALIDATES INNOVATIVE PREVENTION TOOLS NEEDED
On January 25, 2023, the National Threat Assessment Center (NTAC) released their latest report research 173 targeted attacks that took place in public spaces between 2016 and 2020.
---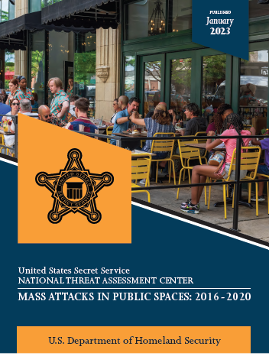 "In short, NTAC's examination of the attacks contained in this report indicates that targeted violence is preventable when communities are equipped with the appropriate tools, training, and resources to intervene before violence occurs."
"All of the 180 attackers either 1) elicited concern from others, 2) shared one or more concerning communications, 3) demonstrated behavioral changes, or 4) engaged in overt planning behaviors prior to their attacks." 
"Informal community systems are those that lack structure, a centralized location, and system of records. These systems tend to consist of interpersonal relationships, including family, friends, neighbors, and members of the online community. Information from informal community is gathered almost exclusively through interviews. Nearly every attacker who made a concerning communication or elicited concern in others (n = 130, 96%) had these behavioral factors observed by at least one informal community system."
---
2016 – VISIONARY COMMUNITY PREVENTION TOOLS IMPLEMENTED
Below you will find the press release from Sarpy County Sheriff's Office from December 2016. Sarpy County is equipped with Awareity's community-wide prevention tools and training so their county-wide teams and resources can collect, funnel, share, assess, and connect scattered information (incident reports, warning signs, concerning behaviors, systems, etc.) to see the bigger picture with at-risk individuals to intervene and prevent before incidents occur.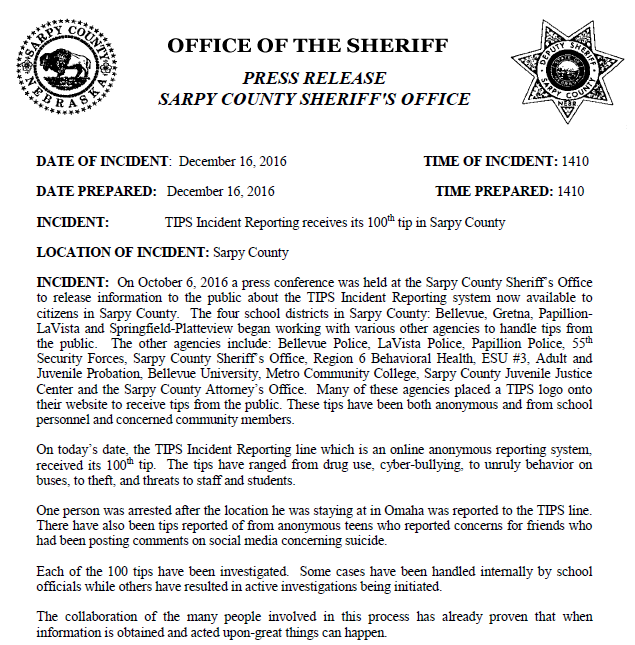 ---
2019 – Rick Authored THE FIRST PREVENTERS PLAYBOOK
Using 20+ years of research and early adopter successes, Rick wrote The First Preventers Playbook to expose hundreds and hundreds of common and recurring lessons learned that must become lessons implemented to save lives, reputations, and bottom lines.
PREVENTING IS A CHOSEN ACTION, RESPONDING IS A FORCED ACTION
You have 3 choices:
Do nothing and hope incidents will not occur.
Continue with status quo solutions and hope increasing trends will change.
Do what early adopter leaders are doing and what NTAC validates… start preventing targeted violence in your schools, workplaces, and community using visionary and proven community-wide prevention tools and training.
Choose prevention and act now, fill out the form below to set up a call with Rick Shaw.
---