The big reveal…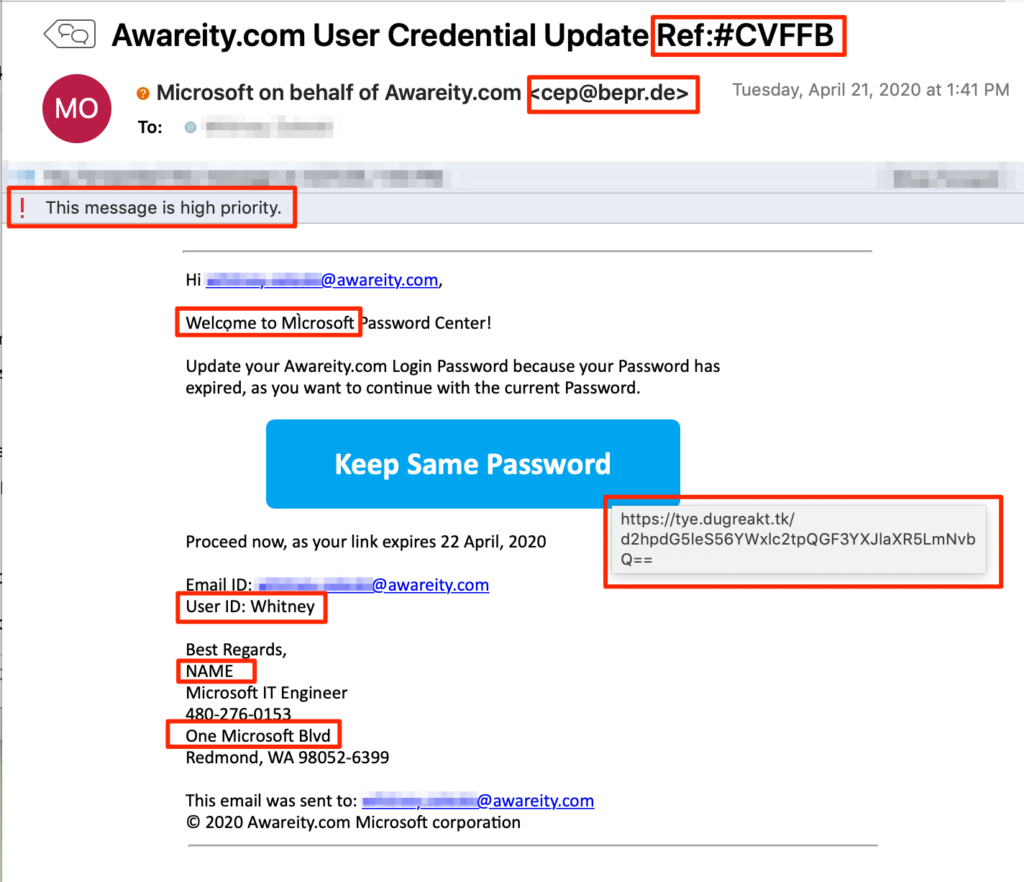 Did you identify all 8?
Not every phishing email will be as obvious, which is why it's important to make your people aware of these examples as well as keep reminding them as part of an ongoing awareness program. Ongoing awareness will allow you to make sure your people are updated to new and evolving threats and concerns.
"TRAINING ADDS VALUE AS IT MAKES COUNTY EMPLOYEES AWARE OF ONGOING DANGERS/PITFALLS AND PROVIDES HELPFUL SUGGESTIONS AS TO HOW THE AVERAGE USER CAN ENHANCE SECURITY BY PUTTING THESE SUGGESTIONS INTO PRACTICE."
---
BONUS Phishing Example 1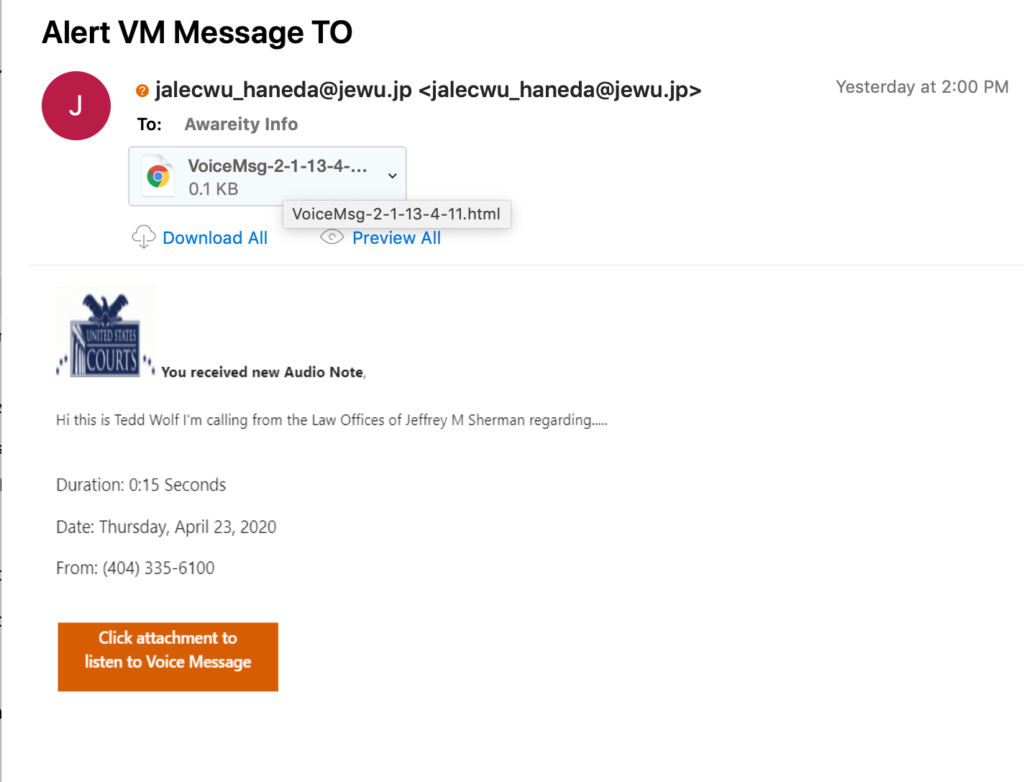 BONUS: Phishing Example 2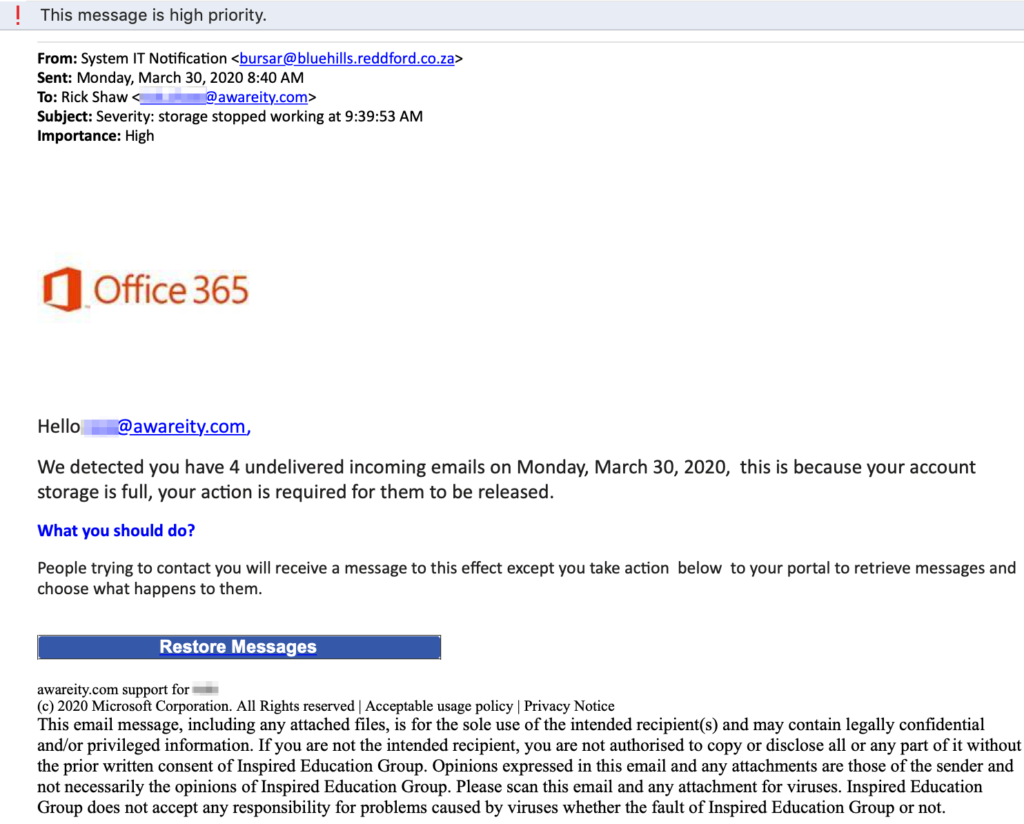 ---
"AN EASY TO MANAGE AND EFFECTIVE ONLINE TOOL WHICH HAS GREATLY REDUCED THE TIME WE SPEND DELIVERING, TRACKING, AND RESPONDING TO USER TRAINING AND COMPLIANCE. ADDITIONALLY, WE ARE VERY PLEASED WITH THE TIMELY AND EXPERT SUPPORT WE RECEIVED FROM THE AWAREITY STAFF."
---
Awareity's Information Security Awareness Training along with our Quarterly and Real-Time Alerts with examples and additional information and context about each red flag will help ensure that your people know what to look for so you can close your own awareness gap. Are you ready to make sure your people and employees are aware of these types of threats? 
Yes, I'm ready to learn more!