Referrals
Organization and community leaders are scrambling to find the best way to make sure evil attacks like the one in Parkland, FL do not happen again. As you know, the key is being able to connect the dots before the attack.
Do you know of a colleague or leader who could use a better solution for Connecting the Dots and preventing?
Are there other groups in your community (districts, colleges, hospitals, or law enforcement agencies) that need to connect the dots more efficiently and coordinate interventions with at-risk individuals in their community but aren't aware of a seamless, proven, and secure way to do it?
Awareity would love to help them and boost your reputation too!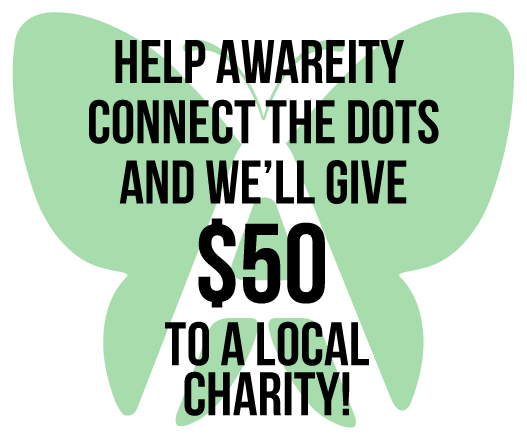 That's right! Help us connect with other individuals and organizations in your community who could use Awareity's "Connecting the Dots" Platform, and if they attend a demo, we will donate $50 in your name to a local charity of your choice*.
With our nation's youth marching for real changes and leaders scrambling to find a proven solution, what a perfect time to help others in need.
Simply click on the button below to fill out the referral form and will reach out to you with next steps!
Pay your success forward!
Send us their information and we'll do the rest!
* Rules & Definitions
Limit of 5, $50 donations per calendar year per referring individual.
Charities must hold a 501c3 tax-exempt status to qualify.
The demo can be completed online or in-person within 90 days to qualify.