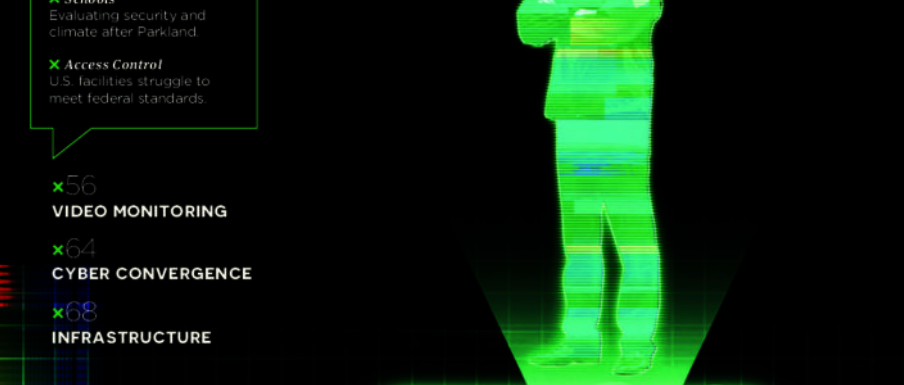 Independent ASIS Case Study: Sarpy County
We are proud to share this independent Case Study featured in April 2019's issue of Security Management magazine (an ASIS publication) that features Awareity's client, Captain Kevin Griger of the Sarpy County Sheriff's Office in Nebraska.
The leadership of Captain Griger is next level in how Threat Assessment Teams in schools and organizations, as well as entire communities, can proactively intervene, disrupt, and prevent incidents before they happen.
You can read the independent Case Study embedded below, using the arrows to go to the next page, or you can download your own copy here.
0419 ASIS Security Management Magazine Awareity

---
See some of Captain Griger's quotes from the case study below:
Threat Assessment Teams
"As people come up on the radar, one way or another—whether through the school or through anonymous notification—our threat assessment team then sits down and decides what course of action to take to try to mitigate any issues ahead of time, instead of waiting until something has happened," Griger explains.
Preventing Suicides
"We've had three suicides prevented as a result of it, where somebody felt it was serious enough to report," Griger says. For example, a school was able to intervene when someone reported that his girlfriend was talking seriously about suicide. "When we get that information, we're able to send somebody out to make contact, come up with a safety plan right then, and deal with the situation," Griger adds.
Tracking and Connecting Threats
While the reported threats or tips involve students about 80 percent of the time, sometimes the cases pertain to the community at large. One man, for example, was put on the list for making threatening comments to a county official. "He's always bringing in these odd things to the courthouse where he's suing us for $5 million, but they don't make sense, just weird gibberish that he writes out," Griger says. "But he did threaten one of our county attorneys, so while he's somebody we don't feel has the means to carry it out or even the heart to carry it out, it's somebody we are watching."