The Solution: Pre-Incident Prevention and The First Preventers Model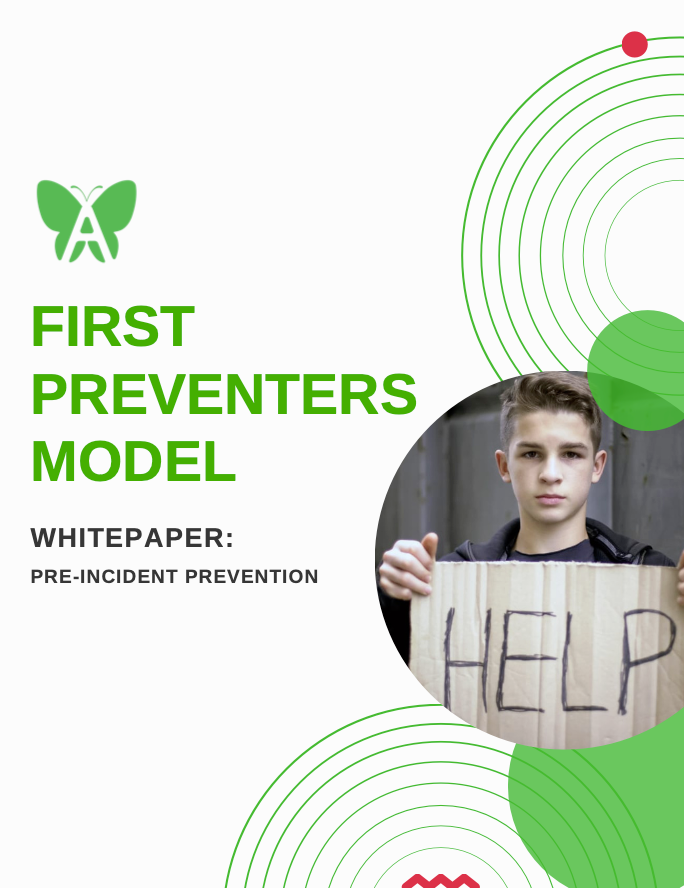 After incidents, tragedies, and lawsuits, how often do we learn:
Multiple Pre-Incident Indicators existed…
Multiple Pre-Incident Sources of the indicators existed…
Multiple Incident Reporting Options existed…
Multiple Resources to intervene, disrupt, and prevent existed…
Yet way too many interventions, disruptions, and preventions still failed, why?
We've identified the 8 common problems seen most often in failed prevention efforts.
The First Preventers Model and Pre-Incident Prevention white paper shares these 8 common problems as well as shares why lessons learned MUST become lessons implemented if you want to prevent more:
Incidents / Tragedies
Mass Shootings
Workplace Violence
Domestic Violence
Drug Violence
Human Trafficking
Harassment
Sex Abuse
Political Attacks
Hate Crimes
Drug Overdoses
Suicides
And more…
Consequences of Failing to Prevent
Lives Lost/Ruined
First Responders in Danger
Responding Costs
Recovery Costs
Lost Business Costs
Reputation Damage
PTSD/Mental Health
Lawsuits
Settlements
Insurance Costs
And more…
If you prefer to preventing over responding to incidents, tragedies, and lawsuits and if you are tired of hearing about pre-incident indicators being missed and ignored, fill out the form below and download the Pre-Incident Prevention and The First Preventers Model white paper.
I know we can help you and after you read the white paper, reach out to set up a time to discuss how we can help you improve your Pre-Incident Prevention results.