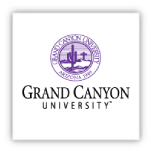 Grand Canyon University (GCU) has launched a new online risk and incident management platform called TIPS (Threat
Assessment, Incident Management and Prevention Services) that allows students, faculty, staff and others from the campus community to confidentially report potentially harmful incidents or concerning behaviors. As a growing Christian University in Phoenix, AZ, GCU is dedicated to providing a safe and secure learning environment for all students and staff on campus.
TIPS is an award‐winning suite of web‐based tools developed by the privately held organization Awareity, empowering
individuals to anonymously report suspicious activities involving assault, weapons, illegal drug/alcohol use, harassment or intimidation, vandalism, threats of violence, suicide risk, sexual harassment, abuse and other incidents.
"If someone has information about conditions that adversely affect the GCU campus climate or warrant concern for the safety of students, faculty or staff, they can access the TIPS REPORT INCIDENT button from GCU's website, select their campus location and anonymously or confidentially report the information," GCU Campus Development Manager, Rich Oesterle explained.
Once an incident is reported, the College's Safety Team is immediately notified so members can begin an investigation and determine the appropriate actions and steps for intervention. TIPS make it easy for Safety team members to coordinate actions during investigation, intervention, prevention and response and ensure legal compliance with state and federal requirements. Team members can also quickly evaluate incidents and determine if they fit into one of the 14 Clery Act categories, required to be reported publicly.
The TIPS incident report web link is located at www.gcu.edu, then under Student Life, click on Public Safety. For more information about Awareity, visit www.awareity.com or www.tipsprevent.com.
Contact:
Chantel Williams
GCU – Public Safety
602‐639‐6367
chantel.williams@gcu.edu
Contact:
Katie Johnson
402.730.0077
info@awareity.com
www.tipsprevent.com
###