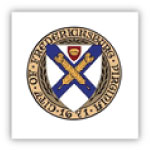 As risk management and prevention obligations mount in all levels of government, the City of Fredericksburg,
Virginia recently implemented Awareity's web‐based MOAT platform to improve information security awareness
training, policy management, compliance management and other ongoing risk management responsibilities.
Available on a Virginia State Contract, MOAT is a comprehensive platform of tools that replace expensive and
status quo methodologies that are not effectively or efficiently keeping up with continuous changes and risks. The
MOAT platform equips the city's department administrators with the right tools to ensure:
Annual Security Awareness Training (Mobile Device Usage, Wireless Security and Remote Access, Data
Protection, Network Security, Incident Response, etc.)
Management of role‐based training, organization‐specific policies, procedures, etc.
Real‐time documentation for organization‐wide compliance and regulatory requirements
Compliance and on‐demand reporting for audits and examinations
Ongoing updates, reminders and notifications to staff
On‐demand progress reporting and employee certifications
"The City of Fredericksburg implemented MOAT to more cost‐effectively deliver information security awareness training, while also improving situational awareness and accountability for all of our organizational policies, procedures and compliance obligations. MOAT was simple to implement with no software or hardware and will greatly reduce the time we spend on training and administrative reviews," said GIS Analyst Kim Williams.
About Awareity:
Awareity helps leading organizations prevent the preventable and transform the status quo. Awareity is
reinventing the way organizations prevent regulatory failures, compliance fines, lawsuits, privacy breaches, safety
disconnects, operational challenges, ethical lapses, incident reporting failures, workplace violence and more.
Awareity offers an innovative and cost‐effective platform to connect the dots, eliminate embarrassing gaps and
realize a better bottom line.
Contact:
Katie Johnson
402.730.0077
info@awareity.com
www.awareity.com
###