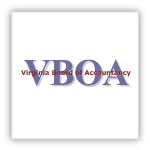 Data breaches, personally identifiable information exposed, phishing, passwords hacked, credit card numbers
stolen – incidents that happen all too often in today's word.
Virginia's Board of Accountancy, however, is taking security awareness training to a new level to help ensure their
employees know how to protect information and reduce human error. In May, the Board of Accountancy (BOA),
implemented a comprehensive web‐based platform from Awareity called MOAT (Managed Ongoing Awareness
and Trust).
Available on a Virginia State Contract, Awareity's award‐winning MOAT services help organizations manage
escalating costs and obligations associated with information security awareness, privacy, compliance, risk
management, public safety/security, internal controls, incident reporting and more.

"With MOAT, we can easily provide our employees with comprehensive online security awareness training, covering
topics like e‐mail security, selecting a strong password, social networking risks, how to identify a phishing e‐mail, setting up a secure wireless connection, information disposal and more," shared Deputy Director Chantal Scifres.
Awareity updates the training annually with new risks, best practices, case studies, etc. to ensure employees are
aware of the latest information.
MOAT also enables they agency to upload organization specific training presentations, case studies, policies,
procedures, plans, etc. into the secure Awareness Vault, so all appropriate personnel are aware of their individual
roles and responsibilities as risks, guidelines, etc. change throughout the year. During BOA's initial
implementation, employees were required to review additional security awareness training, as well as read and
acknowledge all acceptable usage policies. MOAT date/time stamps all employee acknowledgements and provides
administrators (as well as auditors and examiners) with on‐demand progress reporting and legal‐ready
documentation.
As a small agency, we often have to wear multiple hats and stretch responsibilities. MOAT is so easy to manage
and has greatly reduces the time we spend communicating, tracking and documenting employee training and
compliance requirements," said Scifres, "This is a great tool for all Commonwealth agencies."

About Awareity:
Awareity helps leading organizations prevent the preventable and transform the status quo. Awareity is
reinventing the way organizations prevent regulatory failures, compliance fines, lawsuits, privacy breaches, safety
disconnects, operational challenges, ethical lapses, incident reporting failures, workplace violence and more.
Awareity offers an innovative and cost‐effective platform to connect the dots, eliminate embarrassing gaps and
realize a better bottom line.
Contact:
Katie Johnson
402.730.0077
info@awareity.com
www.awareity.com
###