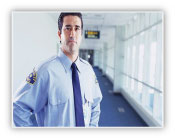 Article originally posted on Corrections.com
http://www.corrections.com/news/article/35182-a-walk-in-the-shoes-of-an-sro
What does a School Resource Officer (SRO) do all day? Do they just stand in the hallway at school waiting for violence to occur? Should schools be spending their limited funding on SROs?
These are questions, Safety and Security Coordinator for Bradley County Schools, Scotty Hernandez often receives. And NO, the SROs are not twiddling their thumbs. To the contrary, these officers are heavily involved in student activities, classroom lectures, after school events, discipline and more.
Bradley County is one of the school districts fortunate enough to have an SRO in each of their school buildings. But, it was sometimes challenging to describe to the public how the SROs were being utilized and just how much of a difference they were making in the overall school community.
Bradley County recently turned to Awareity's TIPS (Threat assessment, Incident management and Prevention Services), a web-based risk and prevention platform. The TIPS platform is successfully being used in multiple school districts across the United States to more effectively identify, prevent, and intervene in threatening behaviors. TIPS provides an easy online solution for all students, parents, faculty, staff and community members to safely (and anonymously or confidentially) report concerning behaviors, suspicious incidents, and general safety/security concerns to the right school staff and SROs.
"TIPS is a tool to be utilized by school administrators and law enforcement to increase awareness of student safety and concerning behaviors within our schools," said Hernandez. "This tool has the potential to help law enforcement and school personnel to detect, deter, and disrupt unwanted behavior and or criminal activity."
Incident Reports made through TIPS are reviewed by school administrators at each school and by the SRO. Reports can also be securely and safely shared with SROs at other school locations in the event of bullying between students at different schools, harassment on the bus, students transferring to other schools, etc.
Since TIPS was implemented in August of this year, one of the most valuable uses of TIPS has been by the SROs themselves. SROs have taken advantage of the incident management platform to keep track of over 400 reports, ranging from daily log activities, custody issues, juvenile citations and many other activities relating to Student Safety. Hernandez met with the SROs and said, "Your daily activities should tell a story of how you are an integral part of the school team and a contributor to the learning process. Every day you are helping create and foster a safe and secure working and learning environment".
Guidance counselors often call upon an SRO to assist in conflict mediation efforts. Parents may seek information from an SRO if they suspect their child is using drugs or alcohol. Many times students just want someone to talk to about problems they are experiencing, and an SRO fills the role of a caring adult in the school building who works to find positive and proactive solutions for young people. In addition SROs work to educate students in crime prevention and personal safety through programs like DARE.
TIPS make it simple to view and track who has done what regarding any particular incident or student. SROs can log their daily activities and share any information they feel is relevant with SROs at other schools in the district. TIPS is saving SROs valuable time in their busy schedules as they can more easily review related incidents involving students and securely access all information in one central location.
An SRO supervisor stated "My SROs love using TIPS as a way to share information across the district. And it's an easy way for me to print reports for statistics and analytical purposes for my department".
Funding for TIPS in Bradley County Schools is through a Safe Schools grant