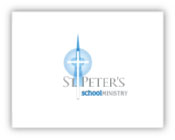 Another great interview!   This time Rick speaks with Scott Schumacher, Principal of St. Peters Lutheran School in Columbus, Indiana.  Scott is a true leader who is dedicated to building trust and forming strong relationships with his students and staff in order to keep his school safe.
Below is a quick excerpt from the interview.  To listen to the full conversation and learn some valuable insights from Scott click here!
Why did your school see a need for an anonymous incident reporting system?
Over the years, we know that our school like every school has had some instances where students have bullied others.  We are very fortunate at our school as the numbers have gone down dramatically, but situations do still happen.  The state of Indiana does have some pretty stringent reporting requirements and we recognized that we didn't have a good system of reporting it, besides anecdotal note-taking and of what happened, we keep that information, but to really have a formal system is something we desired.  And to also give people the opportunity to report things anonymously.  When we ask people about what is or is not going on, maybe they aren't quite as honest as they would be if they had an anonymous form to file a report.
One thing that happened that really pushed us in the direction of TIPS was a website in town, basically the town gossip site.  On the website, people can report complaints about anything, public or private organizations, and our school was criticized for bullying incidents.  Some of the reports made on that site, there was just no validation and we weren't aware of them.  In order to defend ourselves, if we could have a real organized system of reporting bullying, that would be a great component.
One of the other things you mentioned is the documentation you had before.  We have seen over and over in post-incident reports is that the information might have been there, but it was on paper or in a silo, and it can be difficult to connect the dots. 
Yes, that effort to connect the dots is really important, between teachers, our counselors and myself.  Something might be reported to me and they don't know about it, so the ability to go into TIPS and file a report there and the appropriate receives an e-mail.  It has been really helpful.  Also the accountability that requires you to actually act on it and have a concluding statement rather you pursue it or dismiss it, there has to be resolutions of some sort.   This is really important, with previous incidents we may have written something down, but with TIPS we have a defined procedure to investigate and close an incident or keep it open if needed.
To listen to the rest of this interview, please visit the link below.
www.awareity.com/public/TIPSInterview-StPetersLutheran.wmv