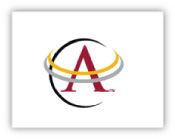 Rick recently sat down with Ankeny Community School's Safety and Security Manager, Chad Bentzinger, to learn more about their school safety efforts and use of TIPS.  We are definitely impressed with Ankeny's leadership and their dedication to keeping their students safe!
Below is a quick excerpt from the interview.  Click here to listen to the rest of Chad's experiences.
Why did you see a need for the TIPS prevention platform?
For us it was a two-pronged approach.  Understanding the districts in our area have had to deal with students who have committed suicide and the post effects, we looked at what we can do to prevent those things from happening.   We need to allow students a way or opportunity to report what they are feeling or what is going on in their life.   When interviewing students, bullying is such a big thing.  When we speak and ask why they didn't say something, the response is either they didn't know how, they didn't know who to tell, they didn't feel comfortable, or maybe even they felt like they have shared the information, or reported it informally, but nothing was done about it. 
For us it was important to find a system that we could incorporate, that was easy to use, that was easy for students, and was anonymous for those students who are uncomfortable or don't want to tell on somebody else.  No matter what was in that report we are still gaining a temperature and understanding of what is going on.  Hopefully there is enough information in the report to go forward and prevent something or intervene before something bad happens or someone hurts themselves. That was our main reason for the platform from Awareity.
One of the things you pointed out, and we have seen this in our Student Surveys as well, students, and even teachers and parents, have so much information they are aware of, but they need the tools to tell us, or even if they have told someone before, how do we get that information to the right people?  I applaud you for doing the research and interviewing your students to find out why they didn't tell you or if they did.
How did you announce TIPS to your school and community?
I had the same question, and Katie with Awareity really helped out a lot in supporting us and assisting us with marketing tools and ideas, and how we might communicate TIPS verbally to our students and staff.  We approached TIPS mid-year in the school year, so students were already in their way and groups, so we needed to find a way to interject it.  We felt a soft roll-out was appropriate and will do a more hard-roll out at the beginning of the following year.
We first hand had to get all of our staff trained so they were fully aware of what we were trying to accomplish, what this was going to be used for and how they could direct students and community to use the tool.  After that we put together some marketing materials, some business cards with website and hotline number.  We have a slogan from our anti-bullying task force, voted on by the students, "We Don't Do That Here".  We got behind that slogan and put that on our marketing tools as well and used it to connect with the student body.  Our production classes put together videos that were shared during advisement, our elementary school staff spoke to students in the classroom.  We also sent out a hard letter and a blackboard message to parents.  The most important piece was what it is, how to use it, what to use it for, and what they can expect after they report.  We felt those were the key components to get TIPS out there and make it successful. 
What type of feedback have you received from administrators?
Feedback started coming in even when we were just introducing the platform, and once they started receiving reports.  Students were not feeling like there was resolution to what they report.  When you get a TIPS report now, you login to the secure website and review the report, acknowledge it, time-stamp it.  They are able to then take that and involve their core members, counselors, report liaisons, SROS, incorporate those key members to make sure there is resolution and conclusion to the situation.  It helps guide them.  The report doesn't allow for miscellaneous information that is not useful, it guides the person making the report to provide correct, pertinent information so there is appropriate follow-up.  That was a big key for administration.  In today's world you have to have those checks and balances.  I was concerned that whatever we chose as a platform had to have the ability to prevent one of those reports where a student slips through the cracks and we let someone down.  The TIPS platform ensures that does not happen.
What about students?
Students seeing, not necessarily the discipline, but just knowing there is closure.  Whatever anxiety or negative effects they were feeling or experiencing.  For them to have the confidence that it was resolved and they can come back to school and not have to worry about that particular situation, for us that is a huge success.  It allows administrators to keep a firm grasp on everything that is happening in their building.