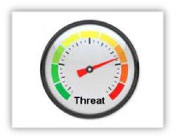 Negative headlines, embarrassing lawsuits, reputational damage, expensive fines, violence, cyber-attacks, suicides, tragedies, etc. – are most of these incidents preventable? YES!
Fact: Hundreds of post-event reports have revealed over and over again that prevention was/is possible.
Fact: Preventing incidents and tragedies delivers better results than reacting to incidents and tragedies. AND preventing incidents and tragedies means less damage to you, your organization's reputation, your bottom line and much less drama for everyone involved.
2014 provided numerous examples of preventable incidents that were not prevented and three undeniable lessons:
Organizations cannot prevent incidents if the right people are not aware of indicators/warning signs.
Prevention is possible because pre-incident indicators were almost always (if not always) observed and/or reported.
Whether the right people within the organization know or don't know, the organization and leadership are still being held liable in lawsuits and in the media because someone did know and your organization reasonably should have known.
If pre-incident indicators almost always exist (if not always), why aren't organizations preventing more incidents and tragedies?

Connecting the dots…
Multiple Sandy Hook reports (like the one below) have revealed numerous pre-incident indicators that existed over many years:
http://www.bostonglobe.com/news/nation/2014/11/22/agency-says-schools-helped-lanza-mother-appease-him/8psT5lVo5rIFo97z1R5SkI/story.html
Social media postings revealed numerous concerning behaviors and warnings before the shooting at Marysville-Pilchuck high school in Washington State…but the warnings did not get to the right people so they could help this at-risk individual and take appropriate intervention and prevention actions:
http://news.yahoo.com/social-media-posts-reveal-washington-school-shooters-personal-struggles-220952462.html
Social media postings revealed numerous warning signs before the savage attack and beheading of a co-worker in an Oklahoma food distribution factory:
http://www.examiner.com/list/oklahoma-beheading-warning-signs-alton-nolen-s-social-media-postings
Like the examples above, nearly every post-incident report reveals warning signs and pre-incident indicators existed… but due to limited Threat Assessment Capabilities (see list below) the right information did not get to the right people in the right place at the right time and preventable tragedies were not prevented.
Other examples of limited Threat Assessment Capabilities consistently identified in post-incident reports:
• Not having a multi-disciplinary threat assessment team
• Not having a multi-disciplinary threat assessment team that is fully functional
• Lacking proper initial and ongoing training on effective threat assessment processes
• Lacking appropriate threat assessment and behavior assessment tools
• Lacking a robust, central incident management and records management platform
• Lacking anonymous incident reporting and automatic routing to appropriate team members
• Lacking anonymous / confidential surveying capabilities
• Lacking secure collaboration tools to connect with internal and external resources
• Lacking secure information sharing and access to updated status of at-risk individuals
• Lacking legal-ready documentation
• Lacking situational awareness and ongoing training on latest regulations/guidelines
• Numerous other threat assessment capability limitations have also been identified
Educators appreciate research-based data and the data and the message to all organizational leaders is clear too…
In 2015 and going forward, organizations MUST improve their Threat Assessment Capabilities to more effectively and more proactively prevent incidents, negative headlines, lawsuits, reputational damage, expensive fines, violence, cyber-attacks and breaches, tragedies, homegrown terrorism and numerous other new/changing threats organizations are facing all across the USA and around the world.
Ignoring the data and the facts and not taking immediate actions to improve your Threat Assessment Capabilities could result in very costly and tragic consequences.
Don't wait and don't leave your students, employees, parents and community vulnerable to mounting risks and threats. To find out how you can improve your organization's Threat Assessment Capabilities, schedule a Threat Assessment Capabilities review today by clicking here.