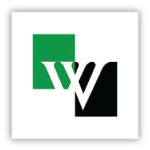 Most schools today have an online form for students to report bullying, but where do those reports go? In Awareity's 2014 Student Safety Report, students claim only 17% of the time are reported incidents getting better. Westfield Washington Schools in Indiana is taking a more comprehensive and proactive approach by implementing the TIPS prevention platform.
Last year, Westfield Washington Schools had the honor of participating in a presentation by David and Tina Long, of Everything Starts with One and featured in the "Bully" movie, in which they spoke about their son's tragic suicide. Tina shared that she believed the TIPS platform may have helped prevent Tyler's death.
"This really got my attention", said Westfield Middle School Counselor Craig Spinner. "We had a way for students and parents to report bullying electronically, but that was it. We needed to be more proactive."
Awareity's TIPS platform now allows Westfield Washington Schools to not only receive incident reports (anonymously or non-anonymously) from all school community members, but also provides administrators with the tools to log student information and keep notes on intervention strategies, next steps, and follow-up actions.
How it works: Whether you witnessed a bullying incident on the bus, heard another student making threats, or have concerns about one of your classmates who has talked about self-harm, click on the TIPS REPORT INCIDENT button on the Westfield Washington Schools' website and complete the appropriate form. School community members can report incidents of Anxiety/Stress, Bullying, Bus Incidents, Conflicts, Cyberbullying, Drugs/Alcohol, Neglect, Self-Harm, Suspected Abuse, Theft, Threat to Harm, and/or Weapons. Hero Reports, or Acts of Kindness, are also encouraged to help students recognize others who are affecting the school climate in a positive way.
Once a report is submitted, the principal, assistant principal and counselors, as well as district staff, are instantly notified and can review the details to coordinate and formulate an appropriate response. TIPS provides team members with the tools to track all actions taken and set reminders, as well as review past and related reports, helping ensure no at-risk students slip through the cracks.
"We were trying to keep track of student concerns within our student information system, but the TIPS platform provides us a more efficient way to receive reports from students and staff, as well as formulate an effective response, log intervention efforts, and communicate with only those that need to be involved to ensure appropriate steps are taken, said Counselor Spinner. "TIPS is also helping us communicate between our schools – if a student moves from one elementary school to another, or as they move from middle school to high school, we can ensure potential concerns do not get lost in the shuffle."
TIPS was launched within Westfield Washington Schools last month and has already been utilized to track almost 100 different student and staff reports.