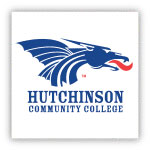 Hutchinson Community College Launches Awareity's TIPS Prevention Platform:
A Community-wide Connection to Improve Safety and Security
Hutchinson Community College recently implemented Awareity's web-based incident reporting and prevention platform, TIPS (Threat Assessment, Incident Management and Prevention Services), to improve campus safety and increase efficiencies in threat assessment and investigation processes. A pioneering leader for their region, HutchCC is the first college in Kansas to take advantage of TIPS, and joins colleges nationwide in an effort to improve bias reporting and violence prevention.
HutchCC is dedicated to maintaining a safe campus and secure learning environment for all students and employees, and launching Awareity's TIPS empowers members of the campus community to confidentially report potentially harmful incidents, accidents or concerning behaviors and ensures the appropriate campus personnel can take immediate and proactive actions.
If someone is aware of conditions that adversely affect a HutchCC campus or has information warranting concern for the safety of students, faculty or staff, they can now easily access the TIPS REPORT INCIDENT button from HutchCC's website. HutchCC encourages students and staff to report all types of information, whether it is an off-handed remark made by a student in class, a light out in the parking lot, a suspicious individual outside your dorm, or if something just doesn't feel right. Reporters can choose from several incident types including academic dishonesty/disruption, ADA or accessibility issues, alcohol/drug/tobacco violations, personal safety, sexual harassment, sexual misconduct, student code of conduct violations, threat to others, threat to self/suicide, or workplace issues/concerns. Reporters can also upload pictures if they have photos on their smartphone or other, to back up the report details.
Once a report has been submitted, the appropriate HutchCC personnel are immediately notified so they can review and determine the appropriate actions and steps for intervention, as well as go back in and add in new information, documents or photographs. Using TIPS, all reports and behaviors are thoroughly investigated, assessed, and referred to law enforcement when necessary or mandated. The web-based platform make it easy for Threat Assessment Team members to effectively coordinate and document all actions taken during investigation, intervention, prevention and response, and ensure legal compliance with state and federal requirements.
With almost 6000 students and 500 faculty and staff members across 4 locations, "Hutchinson Community College learned of Awareity while conducting an evaluative search of Title IX education training programs," said Jake Gunden, Coordinator of Equity & Compliance for HutchCC. "The college quickly decided to move forward with the TIPS platform."
"National incidents, such as VA Tech and Umpqua Community College, have highlighted problematic disconnects among departments, and a critical need to focus more on prevention," Gunden said. "Expanding communication channels with students is never a bad idea, and we have found TIPS to be a great resource for students and staff to access and share their concerns securely and confidentially. With TIPS, we are able to more effectively identify at-risk individuals and keep detailed incident reports in one central location."
In the past, HutchCC used multiple informal and decentralized systems across campus departments and locations, making it difficult to search past reports, connect related reports and ensure the right people were responsible for response and intervention efforts. The new TIPS platform empowers campus administrators to more effectively connect the dots and identify patterns and trends that may be emerging on campus.
HutchCC can also take advantage of TIPS' automatic Clery reporting tools. The web-based platform can easily categorize incident reports to meet Clery requirements and utilizes on-demand reports to pull together annual statistics.
TIPS was made available to HutchCC students in December and promoted through e-mail campaigns and face-to-face departmental and residence hall meetings. Continued promotions will occur in 2016 on the campus website, within the Dragonzone student portal, print campaigns and cross-referenced Title IX materials. TIPS has already been utilized by a number of students, staff and faculty to help share valuable information. The TIPS incident report web link is located at http://www.hutchcc.edu/.