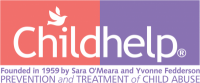 Awareity, Inc. is expanding their leadership in proven community-based prevention services and enhancing their Threat Assessment, Incident Management & Prevention Services (TIPS) platform with a new hotline/phone service option from Childhelp. Childhelp, also a leader in prevention, has been leading the way with child abuse prevention services since 1959 and a nationwide hotline since 1982.
As violence continues to escalate across the Nation, it is evident that more immediate and proactive prevention solutions are needed. Community members (students, parents, employees, neighbors, etc.) almost always observe red flags and concerning behaviors prior to a violent event, but too often, this information is not shared with the right people and the opportunity for early intervention is missed.
The TIPS/Childhelp Hotline partnership empowers community members to come forward and provides a valuable and easy to use service for anyone who prefers to make a phone call and talk to a real person to report a threat or concern involving their organization, school or community. Similar to the online TIPS INCIDENT REPORT button easily accessed on each organization/school's website, individuals can call their local hotline number to confidentially or anonymously report violence, threats to harm weapons, abuse, vandalism, suicide risks, sexual misconduct, harassment, discrimination, suspicious incidents, ethical issues and other concerning behaviors, and a Childhelp representative will submit their report.
"We know some people may feel more comfortable making a report via phone than online. The hotline will provide our clients with an extra opportunity to connect with their community members and collect vital information they may not have known about otherwise," says Awareity's President and Founder, Rick Shaw. "This collaboration with Childhelp allows us to expand our services and ensure we are providing our clients with a comprehensive, community-based platform that not only collects critically needed information, but also provides the right tools to connect the dots and manage one or more incident reports from the initial submission through intervention and prevention. TIPS is also helping identify trends and behavior patterns for pro-active and pre-active prevention."

The TIPS/Childhelp Hotline operators are available 24/7, 365 days a year. Calls are answered by degreed professionals that, in addition to taking the incident report, will answer questions, and can provide emotional support and referrals to resources as necessary. No information about the caller/reporter will be shared if the caller chooses to remain anonymous.
When submitting an incident report, once the caller/reporter has provided the information for each of the incident report fields/questions customized by the organization, the Childhelp professional will submit the incident report and an immediate notification will be automatically routed to the appropriate personnel within the organization/school so they can review and take appropriate and immediate actions. Once the incident report has been documented in the TIPS platform, assigned threat assessment team members are able to coordinate all investigation and intervention efforts, set reminders to prevent incidents from falling through the gaps, review related reports of at-risk individuals, and monitor at-risk individuals and updates on an ongoing basis.
"When Awareity approached us about this innovative partnership, we jumped at the opportunity to work with their organization and provide an avenue for those that may need help or know someone else that does," said Michelle Fingerman, Director of Childhelp. "Since the partnership launched, our counselors have taken numerous calls through the TIPS platform. Even if we can prevent just one individual from escalating to the point of violence, or assist in getting help for a child that is struggling, we truly believe a partnership like this can make a difference in our communities."