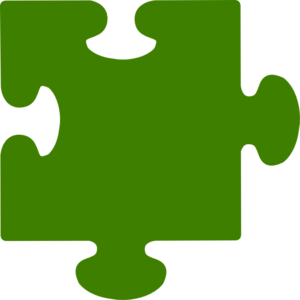 This question was the topic of Awareity's latest Higher Education webinar in August 2016 and part of an ongoing series of webinars focused on mounting challenges in Higher Education.
The evidence is alarming and overwhelmingly clear that:
Sex assaults are happening on every campus
People know about the sexual assaults
Lives are being ruined and lost have been lost
Reputations of institutions are being seriously damaged
Reputations of Administrators are being seriously damaged
Lawsuits are expensive and coming from victims and perpetrators
Bottom lines are taking BIG hits
Federal investigations are targeting 225+ institutions
Why are 225+ Higher Education institutions under federal investigations?
The evidence from incidents, lawsuits and tragedies and resolution agreements with institutions identify several key issues including:
Dangerous disconnects and common gaps
Incident reporting options are limited and not truly anonymous
FERPA misunderstandings and myths
Silo systems (Student Records, Student Conduct, Wellness Centers, Counselors, Security, etc.)
Disconnected and untrained Threat Assessment Teams
Social Media disconnects
Controls are lacking
Legal-ready and audit-ready documentation lacking
Turf wars between departments
Leadership believes not knowing means less liable
However, the main reasons so 225+ Higher Education institutions found themselves under federal investigations (and worse) can be summed up this way: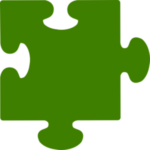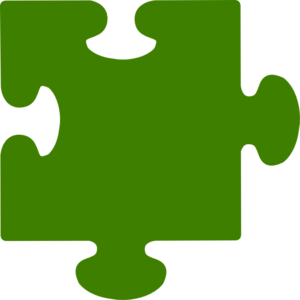 Higher Education institutions and their Multi-Disciplinary Threat Assessment Teams (MTAT) are failing and are not equipped to collect pieces of the puzzle that are scattered across numerous "dots and silos", which include students, faculty, Security, Student Affairs, Wellness Centers, counselors, fraternities, sororities, family, friends, community members, social media, systems (Student Record Systems, Student Conduct Systems, HR Systems, Security Systems, databases, spreadsheets, etc.), and numerous others.
When your MTAT (hopefully your organization has a fully functioning and professionally trained team) only sees one or at most a couple pieces of the puzzle, they have no idea what the bigger picture is. No idea what they are actually dealing with, and no way to effectively intervene to prevent incidents, headlines, lawsuits, investigations, and tragedies which often can lead to a federal investigation.
The webinar focused on 6 Essential Steps to Preventing and how the right tools, like Awareity's Collecting, Assessing, and Connecting the Dots Platform, make all the difference in the world and early adopter institutions are proving this to be true.
A couple questions submitted during the webinar are addressed below and you can review the webinar by registering to see the recording here!
Can you provide information regarding surveys?
You don't know what you don't know until you ask! One of the best ways to collect the dots and pieces of the puzzle is to offer well thought out surveys, where you can ask the right questions to collect better understand what students, faculty, and staff see as safety concerns. There are multiple "Climate and Safety" related templates online, but turning that template into real and valuable data that is collected, assessed, and connected is the key. Awareity is offering a FREE survey during September 2016 for National Campus Safety Awareness Month and you can click here to learn more.
With the amount of federal litigation about Title IX Due Process, what do you think a school can realistically do with anonymous reports?
Anonymous incident reports are extremely valuable because they can provide important and critically needed pieces of the puzzle to help your MTAT see what really is or did happen, which is vital in any litigation or federal investigation process. Unfortunately, too many Administrators come from previous generations where it was assumed that anonymous incident reporting would lead to a lot of 'false reports'. In today's generations, and based on data from Awareity's clients, very few false reports are submitted and one of the main reasons is that individuals from younger generations can get other people in trouble on Social Media and watch what happens to the targeted person as well as watch others 'pile on'… which they do not get to see submitting an anonymous false incident report.
As long as you have a central, secure, high integrity, and trusted platform with confidential and/or anonymous incident reporting, and as long as you ask the right questions plus ask if you can contact the person for more information if needed, anonymous reports can be extremely valuable to PREVENTING incidents from happening (no litigation when prevented) and extremely valuable for collecting pieces of the puzzle your organization can use in litigation situations.
What was that "gold standard" and what organization was that?
The American National Standards Institution (ANSI) released the Workplace Violence Prevention and Intervention standard in 2011 – 5 years ago – yet most organizations have NOT implemented the guidelines. In fact, most organizational leaders I speak with say, they haven't even heard of this important standard. The ANSI WVPI standard describes LOTS of DOTS that need to be connected when it comes to multiple types of violence impacting multiple workplace environments, the complex and multi-dimensional nature of workplace violence, a multi-disciplinary approach, multiple stakeholders, multiple departments, multiple skills, multiple resources, and more. The ANSI WVPI has emerged as a "gold standard" for organizations to follow for intervening and preventing violence of all types.
How much does Awareity's Collecting, Assessing, and Connecting the Dots Platform cost?
Awareity's platform pricing is scalable according to the size of the organization making the platform affordable for any size of organization. However, when it comes to the "Cost" of Awareity's Platform vs. the "Cost" of lost lives, lawsuits, legal fees, damage reputations, lower enrollments, resignations and firings of Administrators, federal investigations, insurance premiums, and negative headlines… the "Cost" of equipping your MTAT to Collect, Assess, and Connect the Dots and collect as many pieces of the puzzle as possible, is a no brainer. To learn more about Awareity's Platform, you can set up a conference call or an online demonstration by clicking here.