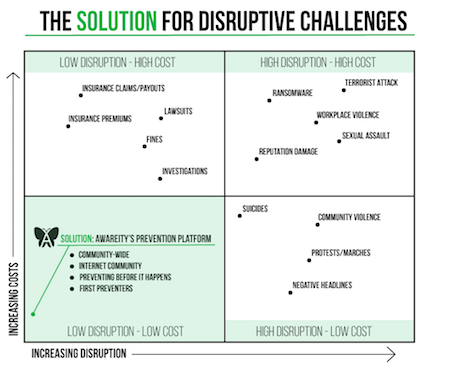 Disruptive Innovation is (DI) is an innovation that creates a new market and value network and eventually disrupts an existing market and value network, displacing established market leading firms, products, and alliances.
Human Intelligence (HI) is the intellectual capacity of humans, which is characterized by perception, consciousness, self-awareness, and volition.
Artificial Intelligence (AI) the theory and development of computer systems able to perform tasks and make decisions that normally require human intelligence, such as visual perception, speech recognition, decision-making, etc.
Artificial Intelligence has received a lot of attention as a new futuristic solution, however, it must be pointed out that Artificial Intelligence can only make "good choices" and the "right decisions" if the machine analysis has access to lots and lots of accurate data.
Unfortunately for organizations and communities, hackers are getting around Artificial Intelligence (AI) and Machine Intelligence (MI) by flooding, poisoning, and social engineering. Terrorists and other evil doers are finding ways around AI too. These disruptive challenges must come with creative, and in some cases, disruptive (to the status quo) solutions!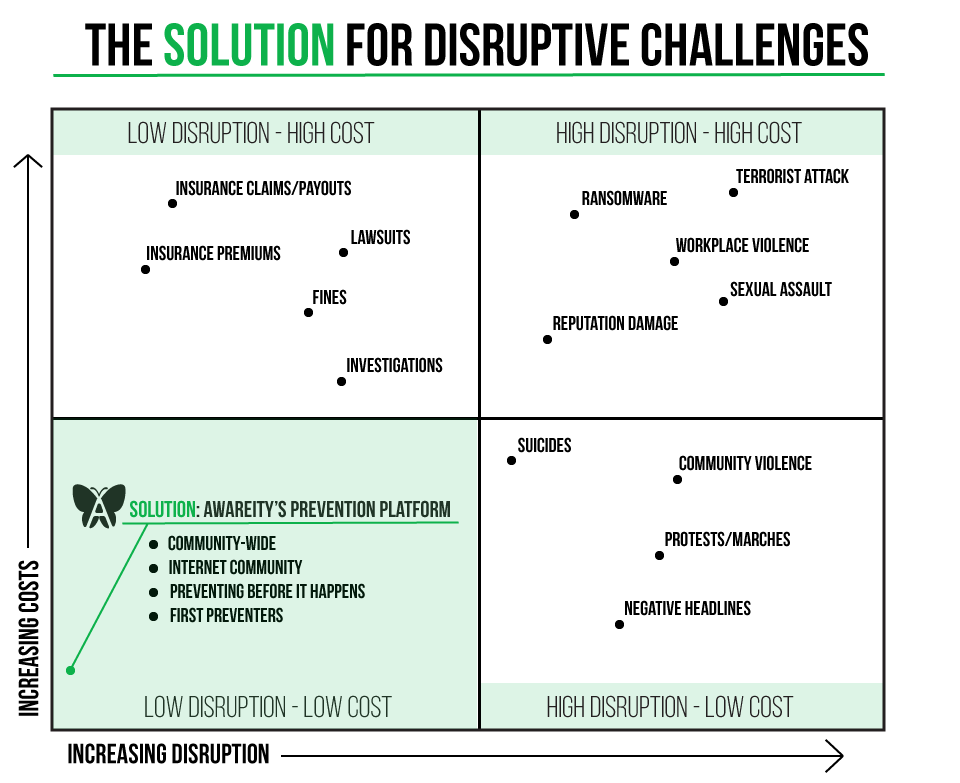 Artificial Intelligence is a new shiny object with some real potential and some Hollywood hype, but when it comes to stopping and preventing community violence, workplace violence, campus violence, terrorism, extremism, hackers, drug-related incidents, sexual assaults, suicides, harassment, sex trafficking, and numerous other acts of evil…Artificial Intelligence falls short.
HOWEVER, the combination of Disruptive Innovation and Human Intelligence is proving to be the MOST effective solution in communities and organizations whose leaders are more focused on disrupting and preventing incidents BEFORE they happen (BEFORE the incidents and tragedies even become a twinkle of data for Artificial Intelligence to process).
"The 'basic goal' has already been reached, where a tip led police to prevent a potential active shooter incident. Other tips have helped officers stop fights before they happen and intervene in drug deals. And the system has cross-checking capability that links reports about the same individual, even if they take place weeks or months apart." – Awareity Client
To see how other communities and organizations are using Disruptive Innovation and Human Intelligence to more effectively stop and prevent violence, disruptive challenges, embarrassing headlines, expensive incidents, tragic incidents, and numerous other related consequences BEFORE they happen… click here now.