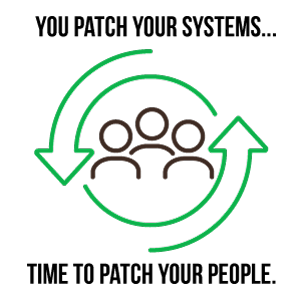 It's no secret that hacking was on the rise even before the Russia and Ukraine war, but the war has heightened the threat and now we are seeing official warnings from the President of the United States as well as the FBI and CISA (Cybersecurity and Infrastructure Security Agency) and other government agencies.
Unanimously, the warnings suggest organizations and communities harden their networks, which is vital, but numerous other attacks and more recent hacks at Microsoft and Okta serve as reminders that hardening your network is not enough. Why do you need additional solutions?  Because these attacks and others like them are targeting your people, allowing attackers to get past the hardened networks with ease.
It only takes ONE unaware person to be hacked.
With the increasing global issues, several nation-states are using the global issues as topics to hack PEOPLE by tricking them, phishing them, social engineering them, etc., and once they do, the attackers could have access to your network and your valuable data.
The most effective solution to keep hackers out is PATCHING YOUR PEOPLE. You patch your systems, and it only makes sense that you should be Patching Your People too!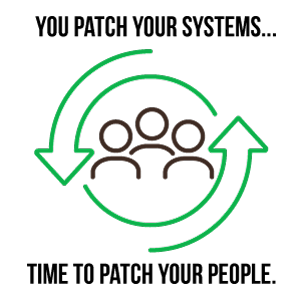 Awareity's unique and proven Patching People solutions help your PEOPLE keep pace and even get ahead of the constantly changing attack methods, including the sophisticated and real-looking attacks that can trick your PEOPLE. And with Awareity's Patching People solution, you will also have the ability to see the "level of awareness" for every employee, vendor, contractor, and others who have access to your network. Imagine the peace of mind that would bring, freeing up your brain space to tackle other challenges.
So, it's time you start Patching Your People today to protect your organization, protect your data, and keep the evil cyber criminals out! Fill out the form below to get started!
---