Client Success: Proofs of Concept Exist Across Multiple Industries
"We needed a way to keep track of critical information and ensure the right people were aware of and responding to reports. So many times after an incident of workplace violence, companies claim they didn't know about concerning behaviors or they weren't capable of responding efficiently to a threat. TIPS is providing us with a tool to ensure we are taking appropriate steps towards intervention and providing a safe workplace for our employees." – Awareity Client
In this video, the Director of Student Success at Southeast Community College, Kevin Forch, discusses how his department uses the Platform to best serve students who may be struggling with mental health issues and suicide ideation. Kevin also discusses how a "culture of reporting" has changed how SCC handles these situations for the better.
"The TIPS anonymous and discreet reporting system has received quite a number of things reported through the system that have saved young people's lives and in other instances helped young people who were struggling. The system has paid for itself multiple times over." – Awareity Client
"TIPS is almost a barometer of the campus climate. The daily grind can be overwhelming. TIPS doesn't add too much as we aren't replicating systems, but rather using TIPS as a resource. It is an added layer, but it doesn't add to the workload. What it ends up doing is revealing things we need to act on and then getting it in the hands of the person or people that can implement change around it." – Awareity Client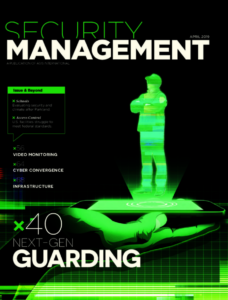 "As people come up on the radar, one way or another—whether through the school or through anonymous notification—our threat assessment team then sits down and decides what course of action to take to try to mitigate any issues ahead of time, instead of waiting until something has happened."
– Captain Griger
> Read the full Sarpy County, Nebraska case study here. 
"The 'basic goal' has already been reached, where a tip led police to prevent a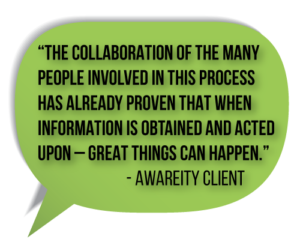 potential active shooter incident. Other tips have helped officers stop fights before they happen and intervene in drug deals. And the system has cross-checking capability that links reports about the same individual, even if they take place weeks or months apart."– Awareity Client
"The collaboration of the many people involved in this process has already proven that when information is obtained and acted upon – great things can happen." – Awareity Client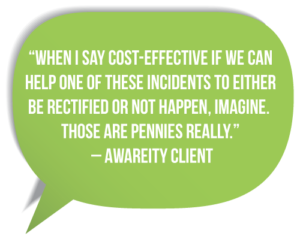 "When I say cost-effective if we can help one of these incidents to either be rectified or not happen, imagine.  Those are pennies really." – Awareity Client
"Some of the challenges we were facing as a district were knowing if we could go back and see that we tried to prevent things, but paper gets lost and things happen. With TIPS we are able to track everything from the beginning to the end. It has been a great tool." – Awareity Client
Transformations: