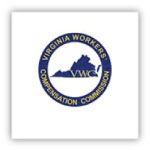 The Virginia Workers Compensation Commission (VWC) recently implemented a comprehensive web‐based risk
platform from Awareity called MOAT (Managed Ongoing Awareness and Trust).
Available on a Virginia State Contract, Awareity's award‐winning MOAT services help organizations manage
escalating costs and obligations associated with information security awareness, privacy, compliance, risk
management, public safety/security, internal controls, incident reporting and more.
Along with comprehensive security awareness training for personnel, MOAT enables VWC to easily upload
organization specific training presentations, case studies, policies, procedures, plans, guidance, maps, etc. into a secure Awareness Vault and securely share documents with all appropriate personnel on an ongoing basis as
updates and changes are needed. During VWC's initial implementation, the agency shared several policies
regarding telecommuting, electronic communications, social media and more. MOAT documents all employee
acknowledgements and provides administrators (as well as auditors and examiners) with on‐demand progress
reporting and legal‐ready documentation.
"The Workers Compensation Commission selected to implement MOAT to deliver their outstanding online security
awareness training. Awareity updates the training each year, saving us valuable time and resources, and ensuring
our employees understand best practices for information security, e‐mail, internet, social media and more," said
Information Security Officer, Teresa Laster. "And as an added bonus, MOAT allows us to share agency policies and provides ongoing documentation to reduce the time we spend tracking employee acknowledgements and
compliance requirements."

According to Laster, Awareity also provides VWC with superior customer service, eliminating the time spent by
help desk personnel monitoring employee accounts. "The service and training provided by Awareity is
phenomenal and their staff really helped our administrators understand all of the extra features we could take
advantage of in MOAT."

About Awareity:
Awareity helps leading organizations prevent the preventable and transform the status quo. Awareity is
reinventing the way organizations prevent regulatory failures, compliance fines, lawsuits, privacy breaches, safety
disconnects, operational challenges, ethical lapses, incident reporting failures, workplace violence and more.
Awareity offers an innovative and cost‐effective platform to connect the dots, eliminate embarrassing gaps and
realize a better bottom line.
Contact:
Katie Johnson
402.730.0077
info@awareity.com
www.awareity.com
###