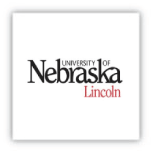 Beginning Sept. 3, UNL's website will provide a link to a new reporting service. TIPS, an online reporting system that can be accessed via a new permanent link in the footer of the UNL.edu home page, expands the methods by which any member of the university community can share matters they feel need to be elevated or addressed.
Reports can be made anonymously and confidentially about matters ranging from discrimination or inappropriate behavior to acts of kindness.
Upon submission, the TIPS reports go to Awareity, an outside firm, to protect anonymity and confidentiality. They are then forwarded to a team of UNL administrators assigned to handle reports submitted through the system.
"A positive climate is critical to our success as a university," said Chancellor Harvey Perlman. "This system provides an added mechanism for the campus community to work together to ensure our university maintains a welcoming environment."
UNL joins a number of colleges and universities around the nation who have added similar services. Faculty, staff and students are encouraged to become familiar with the TIPS service by clicking here.
For full story visit: http://news.unl.edu/newsrooms/unltoday/article/tips-adds-new-way-to-report-campus-matters-concerns/