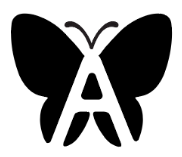 If it is possible to "connect the dots" AFTER attacks, why can't organizations and communities "connect the dots" BEFORE attacks to intervene and prevent?
They can and they are! (If they are equipped to do so.)
Research-based data and practice-based data overwhelmingly proves PREVENTION IS POSSIBLE.
Headlines like these appear almost immediately after tragedies:
The DOTS are out there.
Prevention is possible.
But… because of too many GAPS (disconnects, silos, egos, bias, awareness, etc.) and not having the right tools, organizations and communities are not getting the DOTS to the right people – First Preventers – who can do the right things BEFORE the incident or tragedy occurs.
Click here to learn more and see how to "Connect the Dots" and start PREVENTING.
---