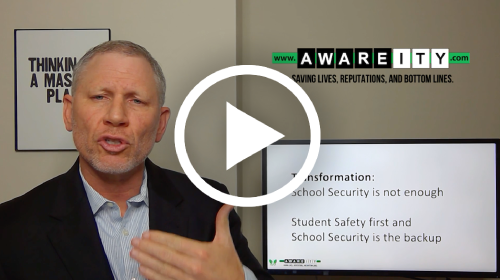 [Student Safety]
Are you ready to transform and improve student safety by
PREVENTING

school shootings and other incidents? Watch this video.
If you want to keep the status quo and keep 
Responding

to them…don't watch this video.

Download an updated school shootings chart to compare your school's security to others who have had incidents, how is your school any different?

---
Warning Signs: awareity.com/warning-signs/
Client Transformations: awareity.com/transformations/
Let's get started!
Ready to learn more but not sure where to start? Let our team help with that!
AWESOME! Check your inbox for more information, it'll be there real soon!