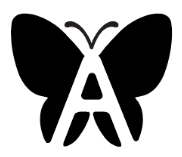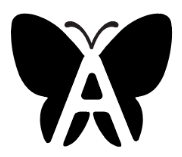 As you know, I am passionate about Preventing incidents and tragedies in schools, colleges, organizations, governments, and communities. My passion and Awareity's extensive research into hundreds and hundreds of previous incidents and tragedies led to Awareity developing the world's leading Collecting, Assessing, and Connecting the Dots Platform which is equipping hundreds of early adopter and industry leading organizations to eliminate gaps, silos, and dangerous disconnects. These gaps and disconnects have led to failures in preventing thousands of preventable incidents and tragedies…and most of them had the same excuse… "We failed to connect the dots".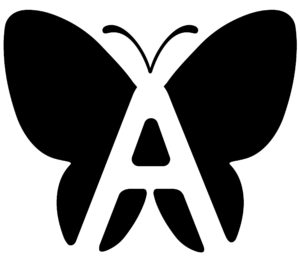 Now, Awareity is extending our leadership in prevention by announcing the

Awareity Butterfly Effect

. The Awareity Butterfly Effect is simple and world-changing, and based on soaring risks and threats of violence, is urgently needed.
For those of you who may not be familiar with the Butterfly Effect, it is a scientific theory that involves a single incident, no matter how small, that can change the course of the universe forever.
The Awareity Butterfly Effect involves a single incident report of a concerning behavior, suspicious activity, or social media comment, no matter how small; that pre-incident report (indicator) can be the piece of the puzzle that save lives, reputations, and bottom lines while changing the world forever.
You can think about the power of the Butterfly Effect like this… every organization has concerning individuals – internal and external – and every organization should have a Multi-Disciplinary Threat Assessment Team (MTAT) who is tasked with constantly trying to collect the dots and pieces of a puzzle in order to connect the dots and piece them together to reveal risks and threats from those concerning individuals who may be planning, plotting or escalating towards executing an act of violence targeted at others, themselves, or both.
Today's world, doesn't make the collecting and connecting parts easy, the dots and pieces of the puzzle are scattered across numerous individuals and locations (employees, students, family, friends, social media connections, community members, etc.). If you had a team of people attempting to put a puzzle together, how successful would they be if most of the pieces of the puzzle were not available or tucked away in a file cabinet in someone's office? Your team would be super frustrated and the puzzle would never be completed. Unfortunately, this is what most MTATs are dealing with today…MTATs do not have the dots and the pieces of the puzzle they need to effectively connect the dots and piece the puzzle together to see the "big picture," even though the dots and pieces of the puzzle exist!
Awareity's world-changing Butterfly Effect equips individuals to do their part to report concerning and suspicious behaviors they observe or concerning posts on social media – no matter how small it may seem – because it may be the dot or the piece of the puzzle that is critically needed by your MTAT or your Community-wide Threat Assessment Team (CTAT).
With the Awareity Butterfly Effect, individuals can use any smart device or browser to easily click on the Butterfly icon and make their incident report. However, Awareity's award-winning Platform is not just another incident reporting system, once an incident is received, that dot/piece of the puzzle is automatically, immediately, and securely shared with the right people (MTAT), in the right places, at the right time, so the right people can do the right things (investigations, interviews, assessments, etc.), right away to intervene and prevent at-risk individuals from executing acts of evil or violence that can lead to costly incidents and tragedies! And Awareity's Collecting, Assessing and Connecting the Dots Platform also provides tools for secure and confidential collaboration, pattern and trend analysis tools as well as legal-ready and audit-ready documentation.
If you are passionate about preventing concerning individuals from executing acts of evil and violence, or if you are like me and other leaders across the nation who agree enough is enough, then I hope you will join Awareity and implement the Butterfly Effect in your organization ASAP. Every organization and every community has concerning individuals, so don't wait and don't think you can REACT fast enough… way too many tragedies prove you can't REACT fast enough… but you can PREVENT if you collect the dots and pieces of the puzzle and connect them together to intervene and prevent BEFORE they attack.