Awards

Liberty Mutual Responsibility Leader
Responsibility Leader
Awareity's CEO was selected as a Responsibility Leader® because he created a system to make campuses safer in a time when we desperately need them to be; his is an innovation clearly motivated by a desire to save lives.
---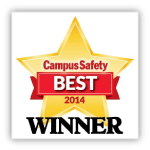 Campus Safety BEST Award from Campus Safety Magazine
Campus Safety Magazine
Awareity has accepted the 2014 Campus Safety BEST Award from Campus Safety Magazine, for its Cawood Assessment Grids, winning in the Incident and Records Management Software category.
---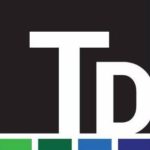 Tech Decision's Top of the Line
Higher Ed Tech Decisions
Awareity selected for Higher Ed Tech Decision's Top of the Line Higher Education Products for 2015 by higher education end users and integrators as one of the top 15 products that made their jobs easier and more efficient this past year.
"As an Information Security Officer for a community college, managing security awareness training compliance was a major hassle, and MOAT has reduced my workload by 30%. It eliminated many manual processes, streamlined reporting, and delivered a simple, self-paced end-user experience that quickly paid for itself. Also, their support was phenomenal before, during, and after implementation." – Daniel L. Ferrell, IT Security & Network Analyst, Computing Services, Paul D. Camp Community College
---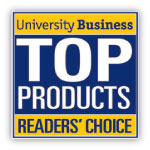 University Business Top 100 Products
University Business
Awareity's TIPS Prevention Platform has been recognized for making a positive difference on college campuses by higher education leaders who named it to University Business magazine's "Readers' Choice Top 100 Products" for 2014.
---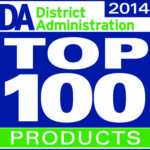 District Administration Top 100 Products
District Administration
From a record-setting 2,400 nominations, TIPS was selected by District Administration editors based on the highest number of submissions and best product descriptions from K-12 leaders. The Readers' Choice Top 100 Products award informs superintendents and other senior district leaders about products their colleagues around the country are using to help their districts excel in a variety of areas such as technology, sustainability and curriculum instruction.
---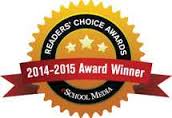 eSchool News Reader's Choice Awards
eSchool News
eSN's annual Readers' Choice Awards highlights readers' favorite ed-tech products and solutions.
"We use the TIPS platform to address school safety and bullying in our schools," said Tenna Whitsel, student services and safe school coordinator for Oklahoma's Tulsa Public Schools. "The best thing about the platform is that it promotes prevention and response before an incident gets out of hand. It is our primary vehicle for documenting response to reports on bullying."
---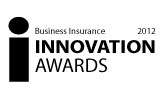 Business Insurance Innovation Awards
Business Insurance
In its third year, the Business Insurance Innovation Awards recognize leadership, inventiveness and ingenuity in products and services designed for professional risk managers. An independent panel of judges, comprising of active risk management professionals, judged the entries on the basis of originality, relevance to risk managers, effectiveness, presentation and results achieved.
In its first 2 months of implementation in a healthcare setting, TIPS helped reduce training, administrative, investigation and documentation costs by allowing employees from over 30 different locations to report incidents (suicides, threats to harm, fraud, ethical concerns, family issues, etc.) and securely share critical information with all appropriate team members and management staff.
---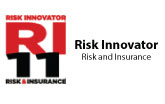 Risk and Insurance Risk Innovator
Risk Innovator
Anyone following the news has heard terrible stories of school and workplace violence, from the 2007 Virginia Tech massacre to cyberbullying incidents that have in some instances led to suicide. Rick Shaw, CEO and president of Awareity in Lincoln, Neb., is finding ways to stop such incidents from occurring.